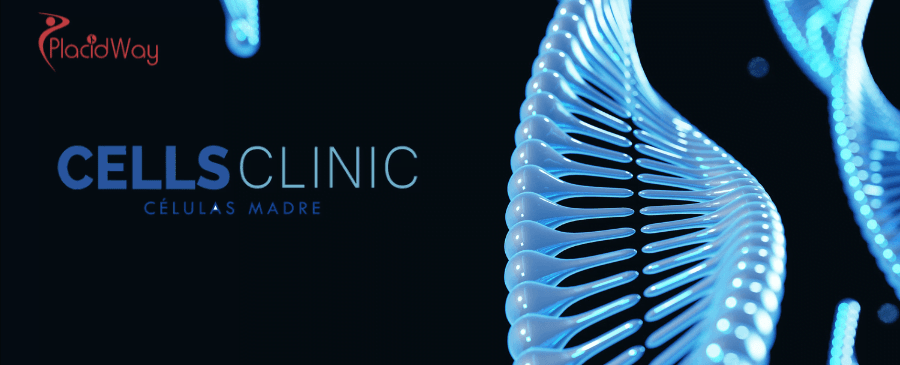 Effective Stem Cell Therapy at CellsClinic in San Pedro Garza Garcia, Mexico
CellsClinic in San Pedro Garza Garcia, Mexico is the best hospital for regenerative medicines. The professional medical team of stem cell clinic helps thousands of people who suffer from joint injuries, cerebrovascular accidents, chronic degenerative diseases, autoimmune diseases, and cancer. People who want to improve their quality of life with anti-aging stem cell treatments can book a consultation now at PlacidWay. 
The experienced team is committed is to help improve patients health and quality of life through advanced and innovative Regenerative Treatments. CELLSCLINIC is endorsed by the Health Secretariat "Cofepris" and the treatments are at the forefront of international regenerative medicine. 
Clinic Name: 

CellsClinic

 

Procedure: 

Regenerative Therapy/Stem Cell Therapy

 

Location: 

San Pedro Garza, Mexico

 

Doctor: 

Dr. Siripong

 

 

 
Advantages of Choosing Regenerative Medicine in San Pedro Garza Garcia at CellsClinic
Here are several benefits of selecting regenerative medicine treatments at CELLSCLINIC 
High-quality health services

 

Top-notch standards of medical care

 

Patient-centered approach and safe treatments

 

State-of-the-art facilities

 
Cost of Stem Cell Treatment in San Pedro Garza Garcia at CellsClinic
You'll find affordable regenerative medicine prices at CellsClinic in San Pedro Garza Garcia. The team of experienced and qualified specialists use the latest technology and methods to provide the best possible care.  Feel free to contact us for the latest information about stem cell therapy cost: 

List of Stem Cell Treatments at CellsClinic in San Pedro Garza Garcia, Mexico
Here are several procedures available at CELLSCLINIC: 
Lyophilized Placenta Implant

 
Cell Revitalizer 
Chronic degenerative diseases

 
Comprehensive Regenerative Medicine Treatment (Human Stem Cell MSC, Placental Implant, Chelations and Exosome) 
Comprehensive Regenerative Medicine Treatment (Human Stem Cell MSC, Placental Implant, Chelations and Exosome) 
Joint Wear Without Surgery

 
(Ambulatory Treatments by Specialists in Regenerative Medicine and Traumatology) 
Diseases Neurodegenerative

 
Comprehensive Regenerative Medicine Treatment (Human Stem Cell MSC, Placental Implant, Chelations and Exosome) 
Natural Killer Cell Treatment

 
Complementary Oncological Treatment 
Best Doctors for Regenerative Treatment at Cells in San Pedro Garza Garcia, Mexico
See below for information about best stem cell doctors who work at CELLSCLINIC in San Pedro Garza Garcia: 
Doctor Name: 

Dr. Iliana Sanchez Munoz

Qualification: 

Aesthetic Surgeon and Regenerative Medicine

Doctor Name: 

Dr. Hector Perez Cantu

Qualification: 

Traumatology Surgeon Medical and Regenerative Medicine
Book a Consultation for Stem Cell Treatment in San Pedro Garza Garcia, Mexico
If you're looking for regenerative medicine treatment, CellsClinic in San Pedro Garza Garcia, Mexico can be your best choice. They offer a wide range of stem cell treatment options at affordable prices. PlacidWay can help you connect with reputable doctors at CELLSCLINIC! Make sure to contact us for more information: