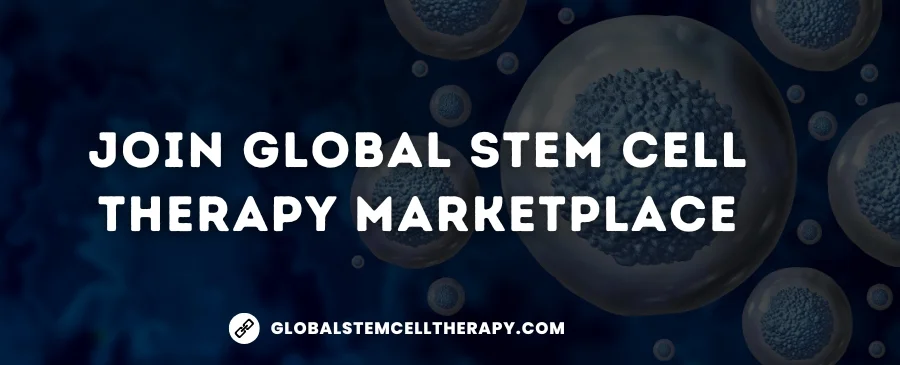 Elevate Your Clinic's Presence with Global Stem Cell Therapy Marketplace
In recent years, the field of regenerative medicine has witnessed remarkable advancements, with stem cell therapy emerging as a pioneering and promising avenue for medical treatments. As this innovative approach to healthcare gains momentum, clinics and healthcare providers from around the world are recognizing the need to adapt and embrace new opportunities. One such opportunity that has been rapidly gaining traction is the Global Stem Cell Therapy Marketplace platform.
The Global Stem Cell Therapy Marketplace represents a dynamic and transformative platform that is revolutionizing the way clinics engage with patients and promote their regenerative medicine practices. It has become a hub for clinics seeking to tap into the vast potential of stem cell therapy and connect with a global audience of patients and healthcare enthusiasts. This platform offers a unique and invaluable opportunity for clinics to not only expand their reach but also elevate their reputation and, ultimately, grow their businesses.
What are the Challenges faced by Regenerative Medicine Clinics?
Regenerative medicine clinics face several challenges, ranging from scientific and regulatory hurdles to ethical and financial considerations. Here are some of the key challenges faced by regenerative medicine clinics:
Ensuring Compliance with Evolving Regulations: Staying abreast of constantly changing regulatory frameworks can be a formidable challenge. Regenerative medicine often operates at the cutting edge of science, making it crucial for clinics to navigate a complex web of regulations to remain compliant.
Promoting Public Awareness and Understanding: Educating the public about the potential benefits and limitations of regenerative medicine is an ongoing challenge. Clinics must actively engage in public outreach to dispel myths and provide accurate information to patients.
Establishing Trust and Credibility: Building a reputation as a trusted provider in the regenerative medicine field can be difficult. Patients are often cautious when considering novel treatments, so clinics must invest in building trust through transparency and ethical practices.
Competing in a Growing Market: As interest in regenerative medicine grows, so does competition. Clinics must differentiate themselves in a crowded marketplace, which demands innovative approaches to treatment and marketing.
Developing a Compelling Value Proposition: Crafting a unique and compelling value proposition is essential. Clinics must communicate why their regenerative medicine services are superior to others, emphasizing the specific benefits they offer to patients' health and well-being.
Key reasons why clinics are joining the platform:
By joining Global Stem Cell Therapy marketplace, clinics can benefit from increased visibility, access to a targeted audience, enhanced credibility, opportunities for collaboration and thought leadership, and marketing support, ultimately leading to business growth and improved patient outcomes in the regenerative medicine field. Don't miss out on the incredible opportunities that await you in the Global Stem Cell Therapy marketplace. List your Clinic today and be at the forefront of innovation, growth, and success in regenerative medicine.
List Your Clinic