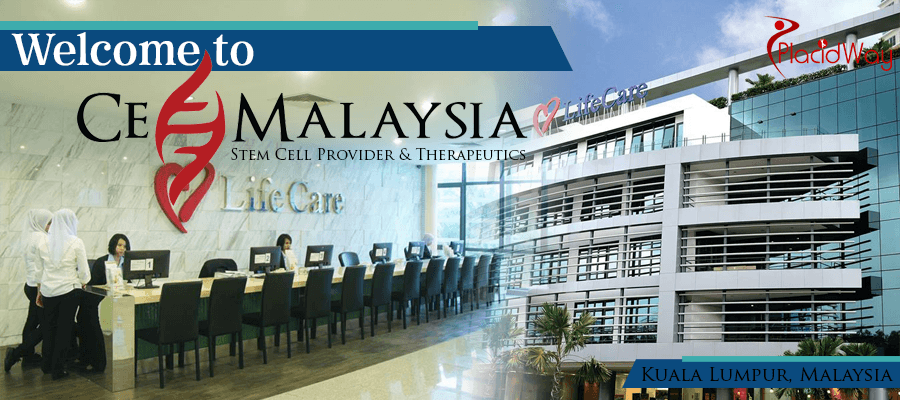 Cell Malaysia Stem Cell Therapy in Kuala Lumpur
Cell Malaysia Stem Cell Therapy is clinic specialized in anti-aging by using stem cells, it was founded in 2010 and located in Kuala Lumpur, Malaysia
Cell Malaysia Stem Cell Therapy is one of most famous Malaysian clinics specialized in using stem cells for various diseases.  It is pioneering clinic in using new methods of transplantation of stem cells.
This clinic is focused both on preventing but also curing dangerous diseases and aims to make an individual approach to every patient.
To ensure in safety this clinic firstly does full medical checkup and DNA test to assure that stem cells wont be rejected by the organism.
Team of this clinic is led by Mr.Wong a very professional and experienced specialist. He specialized on various foreign universities in UK, USA and Austria.
Why choose Cell Malaysia?
Excepthigh quality services, innovative methods and professional team this clinic has more reasons why you should choose it. Simply because their priority is the safety of patient and success of therapy. They aim to improve life quality of its patients and prolong life as much as possible.
After the treatment, there is a significant improvement already. Overall health is in better condition after treatment and people have more energy, better memory and stamina.
Team tends to inform patients about whole procedure and every step even before treatment starts.
Type of stem cells used
At Cell Malaysia clinic mesenchymal stem cells are primarily used and derived from unbilical cord. mesenchymal cells or stem cells from umbilical cord.  This procedure requires careful supervision of clinics experts. Every step must be supervised and
This procedure requires careful supervision of clinics experts. Every step must be supervised and performed carefully  in order to assure the best outcome.
Cell Malaysia guarantees quality, safety and benefits from stem cell therapy. Stem cell therapy as an outcome guarantees remission and delayed progressing of autoimmune and allergic conditions.
Diseases treated Alzheimer's Diabetes  Cerebral palsy  Autism Neurodegenerative diseases Dementia  Arithmia Multiple Sclerosis Spinal Cord Injuries Parkinson's disease Stroke Cardiac diseases
Destination Overview
Malaysia is a very fast developing country with very beautiful nature. It is a real tropical paradise with jungles, beaches and cuisine.  With new technologies that came to this country your safety at taking treatment at Cell Malaysia is guaranteed. At the same time, you can use the chance to explore this wonderful and sunny land.
For more information about the treatments and procedures offered by Cell Malaysia, please contact us!

Disclaimer: Stem Cell Therapy is still an experimental treatment. Any information related to stem cell therapy provided in this website is for educational purposes only. It is not intended to replace a consultation with a licensed physician nor be construed as medical advice or any emergency health need you may be experiencing.