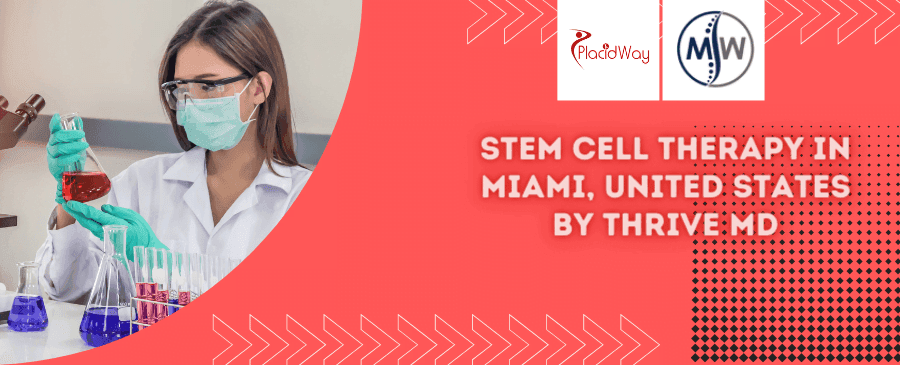 About Thrive MD in Miami, United States
Thrive MD is the best place to get Regenerative Medicine in Miami, United States. Book online now Regenerative Medicine, Interventional Spine and Regenerative Orthopedics, and enjoy all benefits at Thrive MD.
We are the best clinic for Full Anti-Aging Center and Regenerative medicine. We do Sports Medicine, helping you avoid surgery with advanced Orth biologic Injections such as Regenerative Medicine or PRP injections all done in our ultra sound equipped office!
We also provide Anti-Aging medicine such as Hormone Replacement Therapy for men and women, Genetic Testing, Medical Weight Loss treatments including Peptides Injections. We offer a variety of other therapies including ozone hyperbaric chambers that can help heal your skin from the inside out with our advanced skincare products or Botox creams to fight wrinkles on top!
We help our patients alleviate pain by focusing on the cause of it, not just treating its symptoms. We offer advanced anti-aging protocols combined with nutrition weight loss and genetic testing so you can look your best once again!
Benefits of Regenerative Medicine in Miami United States by Thrive MD
Check below for several benefits you can find for using Regenerative Medicine Clinics in Miami, United States by Thrive MD:
Wide variety of Regenerative Medicine and innovative pain management

More than 115,700 patients treated

Outstanding results

Cutting-edge technology

More than 50 years of combined experience

Superior care and nursing

Highly trained Specialists

Experienced medical and research team

Affordable Cost
List of Treatments at Thrive MD
You can find below list of procedures for Regenerative Medicine in Miami, United States by Thrive MD:
Spine Interventions
We at Spinal Interventions are masters in the art of minimal invasive procedures which often provide relief for chronic pain conditions without generating any negative side effects or requiring major recoveries.
Cervical Spine

Thoracic Spine

Lumbar Spine

Spinal Cord Stimulation
Interventional Orthopedics
Interventional orthopedics is a type of precise imaging-guided procedure that can be used to place things in specific areas. This helps heal tissues and may help with many different conditions, including sports injuries or arthritis pain.
Carpal Tunnel Injection

Sacroiliac Joint Injection

Hip Injection

Knee Injection

Shoulder Injection

Platelet-Rich Plasma
Regenerative Medicine
There is a new field of medicine that could revolutionize our healthcare system. This innovative approach to healing utilizes regenerative techniques, which have the potential for replacing or rejuvenating human cells and tissues with fresh ones!
Hormone Replacement Therapy and Peptide Therapy

Platelet-Rich Plasma
Thrive MD Price List
Thrive MD's Regenerative Medicine in Miami, United States is the latest innovation from a top-notch regenerative medicine center. The specialists at this location will provide you with an affordable and convenient service that can give hope for improvement as it does so many other people! Click below to learn more about cost details on our revolutionary new treatments:

Thrive MD Doctors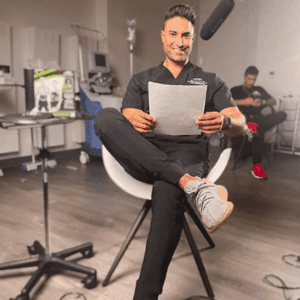 Doctor Name: Peter Michael, M.D., M.B.A.
Educations:
University of Miami Miller School of Medicine, Miami, FL, Medical Doctorate, Class of 2011

University of Miami, Miami, FL, Bachelor of Arts in Psychology, Minor: Chemistry Class of 2005, Cum Laude

University of Miami School of Business, Miami, FL, MBA in Health Care Policy, Class of 2015

University of Miami School of Business, Miami, FL, Combined MD/MBA, Class of 2011

Thomas University, Miami, Fl, Transfer credits: 31 – Transfer GPA: 4.0
Post Doctoral Training:
University of Miami Miller School of Medicine/Jackson Memorial Hospital, PM&R Residency

Florida Spine Institute, Interventional Pain Management Fellowship

Marko Bodor MD Inc. Interventional Pain & Regenerative Sports Medicine, Fellowship
Work Experience:
Interventional Spine & Sports Attending/ Director of Regenerative Medicine

Rehab Director at Hillcrest, Hollywood Fl. for National Health Rehab

Interventional Spine Sports Attending/ Director of Regenerative Medicine

Founder and Chief Medical Officer

John Medical Associates
Awards:
William L. Boyd Florida Resident Access Grant Medical School Trustee Scholarship

PM&R Residency Trusty Scholarship Award

Henry King Stanford Scholarship Florida Academic Scholar Scholarship
Honors:
Dean's List

Cum Laude

Provost Honor Roll

Highest SAE score for the University of Miami PGY-3 Residents
Professional Memberships:
2017 – Present Interventional Orthopedic Foundation (IOF)

2017 – Present Society of Interventional Spine (SIS)

2017 – Present The American Academy and Board of Regenerative Medicine (AABRM)

2016 – Present American Society of Interventional Pain Physicians (ASIPP) 2016-Present North American Neuromodulation Society (NANS)

2012 – Present American Academy of PM&R (APMR)
Before and After Regenerative Medicine treatment
Here you can find Before and After Images of Regenerative Medicine in Miami, United States by Thrive MD: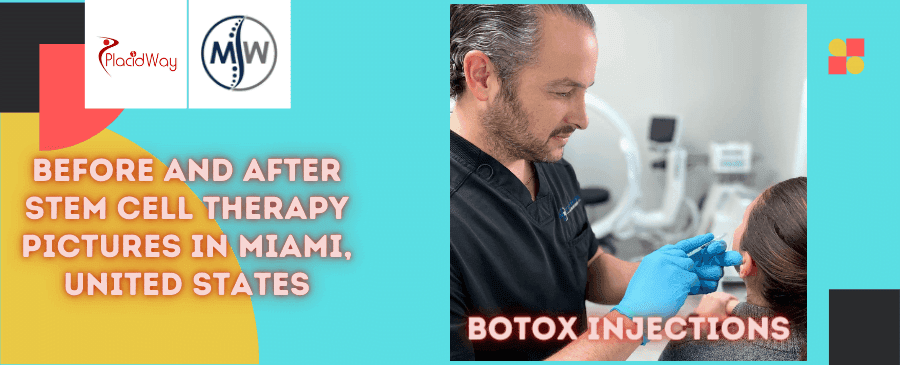 Patient Reviews about

Thrive MD
Here are information about Testimonials of Regenerative Medicine in Miami, United States by Thrive MD:
"I've had back pain for years and the only thing that worked was a series of injections. So far, it's helped 75%. The care I receive at this office is top-notch." – Gabriel J

"I am a long time patient of Doctor Telleria's and he never fails to deliver the best treatment possible. From 1-10, his overall level is an 10! The entire staff are just wonderful; friendly faces always makes me feel at ease during my treatments." – Victorina P

"I've seen a lot of doctors in my time but this one is different. He has such patience and care for his patients that it makes an elderly person like myself feel safe going to him with all their pain issues, especially when they know there's no judgment or blame attached! The guy gave me some medicine after listening carefully through what hurt worse – back problems had been causing lately so hopefully I'll get better soon." – Gloria C

"I had a lot of pain in my hip and leg. After the first injection, it went down nearly 50%. Today I was given another one for good measure because they said that three is what's needed to make sure you won't have this kind again soon! If anyone needs back or similar ailments then they should go see Doctor Telleria." – Elina S.
Thrive MD Awards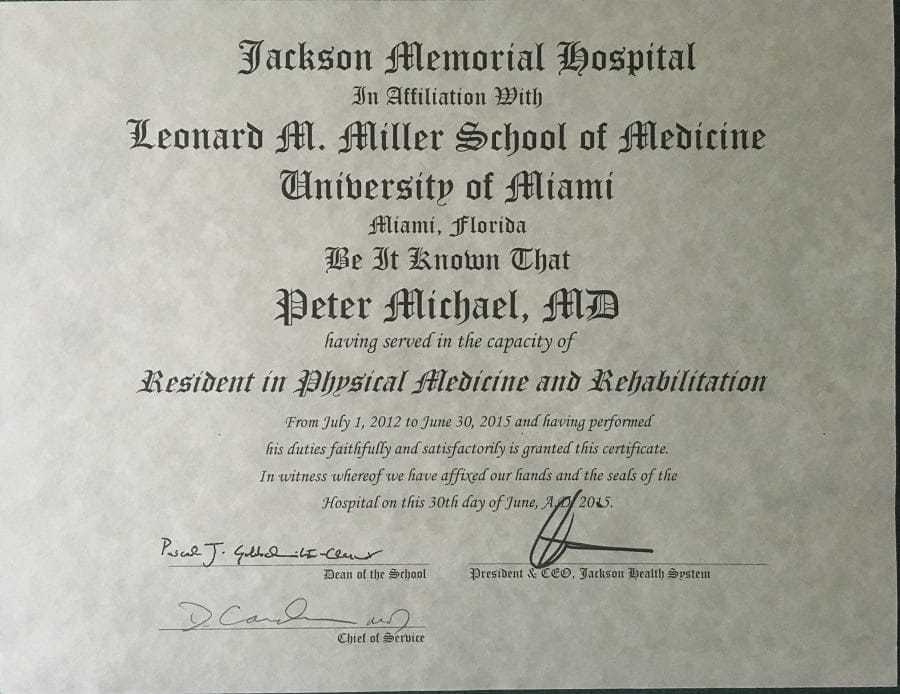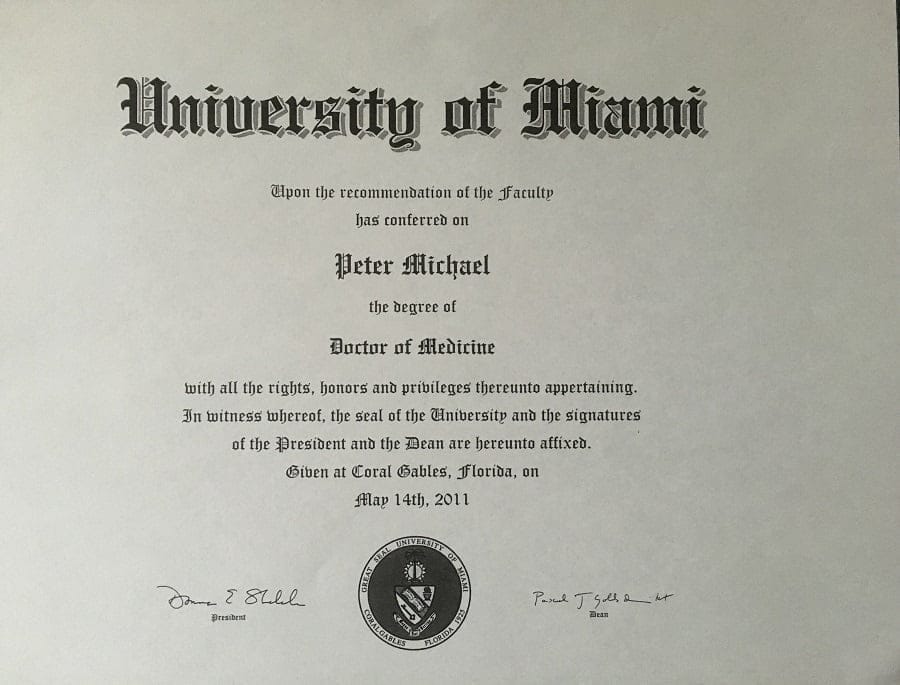 Regenerative Medicine Abroad in Miami, United States by Thrive MD
The Miami International Airport is the most important airport in all of America. It's easy to enter from any part on earth, and you'll be able make your flight with no problem at this amazing place!
Miami's public transit system is the best in America and even allows you to explore all that this great city has without needing a taxi. The bus routes cover nearly every area, running 24/7 including those connecting Miami Beach with Downtown located only minutes apart via Metro concisely stating where each stop will be made along their route so travelers can get off at any given time if they wish!
How to reach Miami by train
Amtrak is the national railway system that connects Miami to New York City and other stops along its eastern coast. This means it takes passengers from all over on their way home, connecting people together through this country's amazing landscapes in one cohesive journey!
How to reach Miami by bus
Miami is a popular destination for tourists looking to travel across North America. The buses are clean and safe, making them an affordable way of getting around the country without worrying about prices!
How to reach Miami by Waterways
From around the world, cruise ships arrive in Miami. The ports of call for these vessels are a manifestation not only global trades but also an international mark on our city that never disappoints with its variety: From China to Australia and everywhere between there's something waiting just below deck!
FAQs about Regenerative Medicine in Miami United States
Check below for FAQ of Regenerative Medicine in Miami, United States by Thrive MD:
Why Many Patients Choose Regenerative Medicine in Miami, United States?
Miami is a great destination for healthcare tourists due to its affordability, accessibility and proximity. Whether you're visiting from abroad or are a local patient with health concerns that require care – Miami has an abundance of providers who will meet your needs at competitive prices without compromising quality service! The city itself provides functionality as well: it's strategically positioned so visitors can quickly get where they need be while still enjoying some beautiful scenery on their journey through Florida maps.
What Patients Can Expect for Having Regenerative Medicine in Miami, United States?
Regenerative Medicine is an exciting new treatment that has the potential to improve quality of life for those suffering from orthopedic problems, pain diseases and cancer. The use Regenerative Medicine in transplants revolutionized how we fight against these illnesses because it restored function back into joints allowing them not hurt when touched suddenly. A typical patient will experience better relief after surgery thanks largely due restore muscle strength by leveraging its ability rejuvenate aged tissue with young ones.
Is Regenerative Medicine in Miami, United States Safe?
Yes, it is. Regenerative Medicine has been shown to be safe and effective for many different conditions, but there are always risks involved when treating someone else. Before starting any treatments you should consult with your doctor about what exactly they will entail so that all potential side effects can be avoided or manageable through proper technique!
How Regenerative Medicine in Miami, United States Provides Improvements for Patients?
Stem-cell therapies are becoming more popular because they offer an efficient way for doctors and patients alike. These regenerative medical techniques take advantage from unique biological components called Regenerative Medicine Vaccines which can be used as alternatives if traditional vaccines fail or aren't available at all times due their limited supply chain access
Book Now Regenerative Medicine in Miami, United States with Pocket-Friendly Cost!
Give yourself the best treatment possible with Regenerative Medicine Packages in Miami, United States by Thrive MD. Our Regenerative Medicine specialists will assure you get long lasting results that make a positive difference for your health and quality of life! Contact us today to book an appointment: