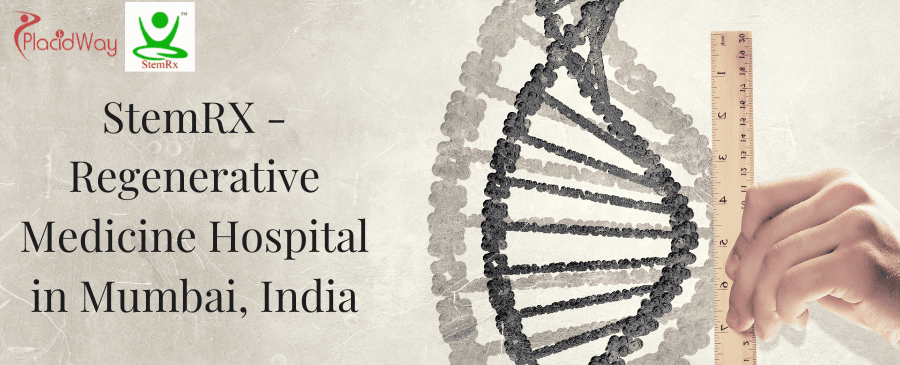 Get Regenerative Medicine Treatment at StemRx Bioscience Solutions in Mumbai, India
Stemrx Bioscience Solutions is a cutting-edge hospital in the heart of Mumbai, India. StemRx was founded in 2011 with the goal of maximizing the potential of cells. StemRx team believes in harnessing and regenerating the power of stem cells for research and therapy, leading to improved life quality and longevity.
Stemrx Bioscience Solutions Pvt. Ltd is a well-known medical center in Maharashtra, India, that specializes in Skin Care treatments and flawless, affordable procedures such as Anti-Aging Treatment, Botox Treatment, Cellulite Removal, Chemical Peel, Dermabrasion, Laser Skin Resurfacing, Surface Repair Treatments, and many more.
The facility, known as the Centre of Excellence, is a one-stop shop for all types of conventional, degenerative conditions, immunodeficiencies, metabolic diseases, neurological disorders, rare diseases, and orphan diseases. We have a GMP-grade laboratory and all necessary manufacturing licenses from CDSCO, FDA, GMP, and other regulatory bodies.
Because of the hospital's location in Mumbai, patients from all over the city and surrounding areas can easily access it. Patients who require transportation can get it from the hospital.
Patient care is our top priority at Stemrx Bioscience Solutions. We strive to provide the best possible medical care and to make our patients feel comfortable and at ease during their stay with us.
Why should you choose StemRx Bioscience Solutions in Mumbai, India?
One of the world's leading stem cell therapy hospitals and medical centers.
Access to world-class medical facilities and equipment, such as advanced imaging and diagnostic tools, cutting-edge stem cell research, and cutting-edge treatment options.
A team of highly skilled and experienced stem cell therapy specialists, including doctors, nurses, and other healthcare professionals committed to providing patients with the best possible care.
Adult stem cell therapy, embryonic stem cell therapy, and cord blood stem cell therapy are all available to meet the needs and preferences of each patient.
Patients have access to cutting-edge research and clinical trials, allowing them to benefit from the most recent advances in stem cell therapy and remain at the forefront of this rapidly evolving field.
Competitive pricing and flexible financing options make stem cell treatment more accessible and affordable to patients of all socioeconomic backgrounds.
Stem Cell Treatments at StemRx in Mumbai India
Regenerative medicine specialists in Mumbai at StemRX provides numerous treatments. They also use science-based stem cells therapies including.
Human Bone Marrow Mesenchymal Stem Cells (BM-MSC),
Human Umbilical Cord Derived Mesenchymal Stem Cell (UC-MSC),
Human Placenta Derived Mesenchymal Stem cells (PD-MSC),
Lyophilized Platelet Rich Plasma(L-PRP),
Human Cord Blood Mono Nuclear Cells (HCBMNC).
Other Top Treatment Available at StemRx Bioscience Solutions
Anti-aging
Cancer treatment
Plastic surgery
Dental Care
ENT
General Medicine
Infertility IVF treatment
Neurology
and many others.

StemRx Bioscience Solutions Genetic Testing in Mumbai, India
What is genetic testing?
Every person has a unique genetic makeup, which results in a unique set of health issues. Understanding and testing DNA allows us to:
Confirm or rule out a suspected genetic condition, or assist in determining a person's likelihood of developing or passing on a genetic disorder.
Determine the root cause of existing health problems and offer targeted solutions.
Make necessary lifestyle changes, such as changing your eating habits or understanding which foods you should eat more of (foods that your body lacks) and which foods you should control and, if possible, avoid (that your body is allergic, intolerant and sensitive to).
Whole Body Senquencing : 30 million base pairs are scanned.
The mapping of a person's unique DNA is known as whole genome sequencing. Your genome is the one-of-a-kind blueprint for your body. Your genes can sometimes cause or increase your risk of disease due to new or inherited genetic mutations. Health professionals can examine the unique variations found in your genes by sequencing your genome.
It is most commonly used in medical research and is becoming more common in clinical practice. A doctor or genetic counselor, for example, could use whole genome sequencing to determine whether a patient has a genetic disorder or is at risk for a disease.
NGS and Genetic testing
Next-generation sequencing (NGS) has proven to be a valuable tool for implementing genomic sequencing in clinical practice.
Incorporating clinically relevant target sequences into NGS-based gene panel tests has resulted in practical diagnostic tools that allow for individualized patient care.
NGS has revolutionized genetic analysis, enabling new applications in genomic and clinical research, reproductive health, and environmental, agricultural, and forensic science.
Best Stem Cell Doctors in Mumbai India at StemRx Bioscience Solutions
Stem cell doctors in Mumbai at StemRX are experts in this field, having helped many patients regain their health and quality of life. They take a personalized approach and pay close attention to detail to ensure that each patient receives the best care possible.
The names of the best stem cell doctors in Mumbai at StemRX hospital are as follows:
Dr. Pradeep Mahajan – Founder & Chairman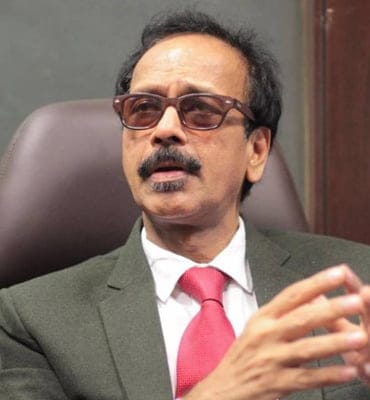 Dr. Harry Mascarenhas
Dr. Anil Daxini
Dr. Sarjerao Thorat
Dr. Anil Kulkarni
StemRx Bioscience Solutions Awards
i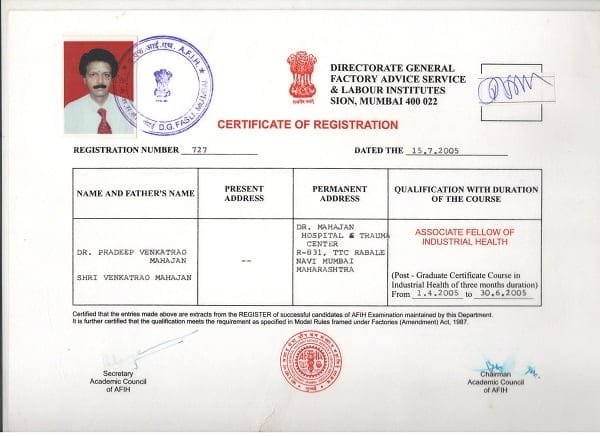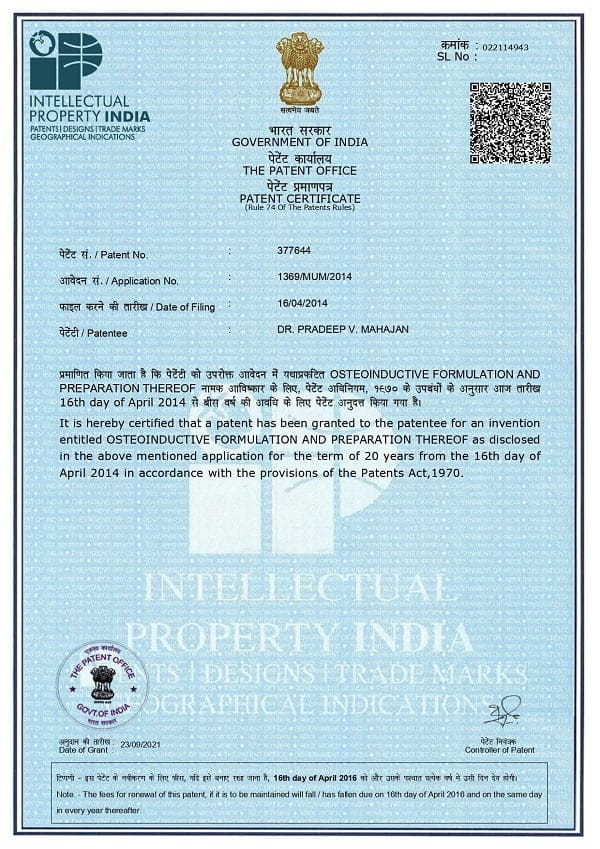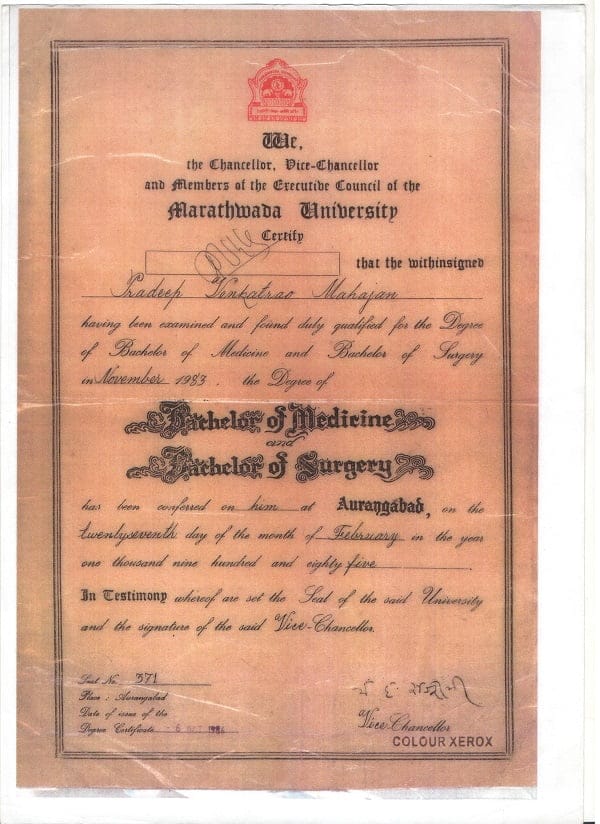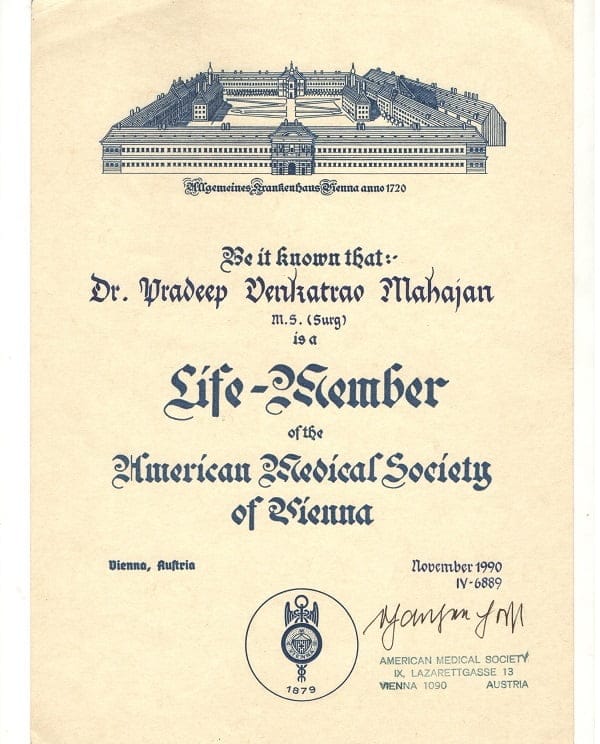 Medical tourism in Mumbai, India
Medical tourism in Mumbai, India, is a burgeoning industry that draws patients from around the world. The city is well-known for providing high-quality medical care, as well as world-class facilities and highly skilled medical professionals. Mumbai's medical treatment costs significantly less than that of other developed countries, making it an appealing destination for patients seeking affordable medical treatments.
The availability of advanced medical facilities is one of the primary reasons for the popularity of medical tourism in Mumbai. The city has some of the best hospitals and stem cell clinics in the country, with cutting-edge technology and facilities.
Mumbai is also known for its warm and welcoming culture. Patients can enjoy the many tourist attractions in the city while they recover from their treatment.
How to Reach Mumbai India for Stem Cell Treatment?
To get to Mumbai, India you can use the following transportation:
Plane: Its main airport Chhatrapati Shivaji Maharaj International Airport (CSIA) is well-connected to major cities worldwide. Once you land at the airport, you can take a taxi or hire a car to get to your destination within the city.
Train: The city has several major railway stations such as Chhatrapati Shivaji Maharaj Terminus, Lokmanya Tilak Terminus, and Mumbai Central. Trains from all over India come to these stations, making it easy to reach Mumbai by train.
Bus: Mumbai has several bus terminals that connect it to other parts of the state and the country. However, this is not a popular option as it can be time-consuming and the journey can be quite strenuous.
FAQs about Stem Cell Therapy in Mumbai India
What is stem cell therapy?
Stem cell therapy is a medical treatment that uses stem cells to repair or replace damaged or diseased cells in the body. These cells have the ability to differentiate into various types of cells, such as muscle, bone, or nerve cells, and can be used to treat a wide range of conditions, including injuries, chronic diseases, and genetic disorders.
How does stem cell therapy work?
Stem cell therapy works by introducing new, healthy stem cells into the body to replace damaged or diseased cells. These cells can then differentiate into the specific type of cell needed to repair or replace the damaged tissue. This can help to improve function, reduce pain, and promote healing.
What types of conditions can be treated with stem cell therapy in Mumbai India?
Stem cell therapy in Mumbai India can be used to treat a wide range of conditions, including injuries, chronic diseases, and genetic disorders. Some examples include:
Orthopedic injuries, such as torn ligaments or tendons, osteoarthritis, and degenerative disc disease
Neurological conditions, such as spinal cord injuries and Parkinson's disease
Autoimmune disorders, such as rheumatoid arthritis and multiple sclerosis
Blood disorders, such as leukemia and lymphoma
What are the risks of stem cell therapyin Mumbai India?
Stem cell therapy in Mumbai India is generally considered to be safe and effective, but as with any medical treatment, there are potential risks. These may include:
Infection
Injury to surrounding tissue
Allergic reactions
Immune rejection of the transplanted cells
Book a Consultation for Regenerative Medicine in Mumbai India at StemRx
Stem cell therapy at StemRX hospital in Mumbai, India, is a highly effective and promising treatment option for a wide range of medical conditions. It makes use of the body's natural healing abilities to repair and regenerate damaged cells and tissue, resulting in better health and well-being.
With cutting-edge technology and research, StemRX in Mumbai provides patients with the very best in regenerative medicine, giving them a chance to regain their health and live a full and happy life.
If you or a loved one has a medical condition that could benefit from stem cell therapy, please contact our Customer Care team for more information and to schedule a consultation.