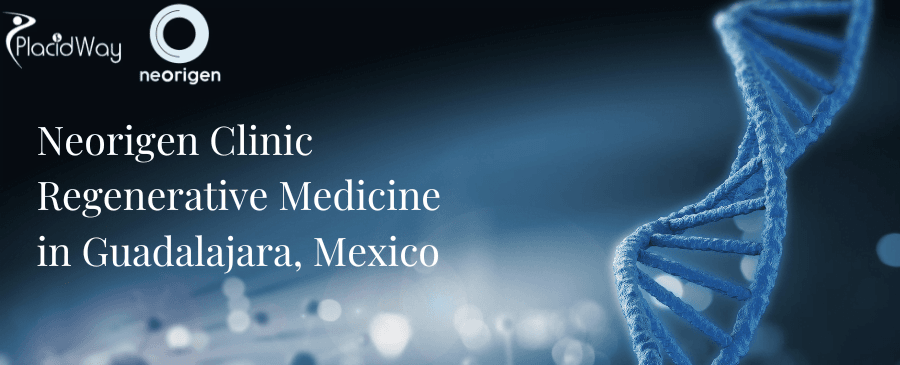 About Neorigen Clinic in Guadalajara Mexico
Neorigen, a comprehensive medical center, specializes in Regenerative medicine treatments. With its three locations across Mexico, in Guadalajara, Mazatlan and Tijuana, Neorigen is easy to reach and book your appointment with stem cell doctor. This multi-specialty clinic provides a wide range of healthcare services to patients from America and Canada through regenerative medicine treatments.
Neorigen has developed a space for high-quality medical procedures and cutting-edge technology. We are a group of doctors, nurses, physiotherapists, and cosmetologists dedicated to providing excellent service while emphasizing innovation, safety, and memorable experience.
We believe that making your best healthcare experience is crucial to achieving the best overall care. This is why we supplement your experience with aesthetic medicine and a spa environment. Humanity, responsibility, professionalism, ethics, honesty and quality await you at Neorigen in Guadalajara.
Neorigen Clinic Advantages for Stem Cell Treatment in Guadalajara Mexico
Providing optimal care and well-being with guidance, attention, and personalized follow-up
Maintaining international standards for equipment, medical technology and techniques.
Highly qualified medical team is constantly upgrading the skills in order to provide our patients with cutting-edge, quality care.
Healthcare is based on the ethics, honesty, and humanity everyone deserves.
Offering special package deals for your ultimate service plan and treatment at a reasonable price.
Why Choose Neorigen Clinic for Regenerative Medicine in Mexico?
Neorigen Clinic is a famous medical facility with three locations across Mexico. The clinic is known for its professionalism, cleanliness, and high-quality care. You'll find comprehensive examinations and treatments performed by well-trained and skilled physicians, while modern facilities are comfortable and designed for patients' needs.
As a patient you'll benefit from outstanding treatments, bilingual assistance, and improved health. The clinic also provides transportation from the airport to the clinic and hotel.
Neorigen is accredited with the following certifications:
Notice of operation of private sector audiology and physical occupational, physical and language therapy clinics. Federal Commission for Protection against Sanitary Risks (COFEPRIS) November 8, 2019
Notice of operation beauty clinic or hairdressers. Federal Commission for Protection against Sanitary Risks (COFEPRIS) November 13, 2019
Sanitary License No. 18-TR-14-039-0003 Collection Center for progenitor or stem cells. Federal Commission for the Protection against Sanitary Risks (COFEPRIS) February 23, 2018
Sanitary License No. 16-AM-14-039-0002 OUTPATIENT SURGERY (ASSISTED REPRODUCTION) Federal Commission for the Protection against Sanitary Risks (COFEPRIS) November 25, 2016
Sanitary License No. 18-TR-14-039-0002 PROGENITOR OR STEM CELL BANK. Federal Commission for the Protection against Sanitary Risks (COFEPRIS) February 23, 2018
Leading Regenerative Medicine Doctor in Mexico at Neorigen Clinic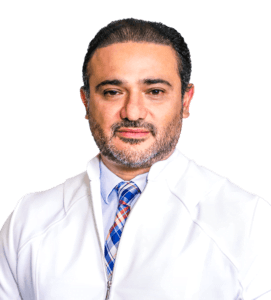 Doctor Name: Dr. Jose Medina Flores
Graduated from the Faculty of Medicine at "Autonomous University of Guadalajara" in January 1999.
Specialty in Obstetrics and Gynecology (UAG).
Subspecialty in Biology of Human Reproduction (UNAM).
Advanced Gynecological Endoscopic Surgery.
He has been awarded with Three Doctor Honoris Causa thanks to the trajectory of the CryoVida Medical Corporation, which has been internationally recognized for being the only one certified with curricular value for health professionals in the use of Human Mesenchymal Stem Cells.
President and Founder of Corporativo Médico Neorigen, Salud Integral y CryoVida, Banco de Células Stem Humanas, considered the fastest growing regenerative medicine corporation in Mexico today.
He is a member of the world-recognized Medical Societies in his specialty.
Dr. Medina has published and presented his research papers on national and international stages.
He is a pioneer in the world in the application of Regenerative Cellular Therapy treatments with Human Stem Cells in patients with fertility problems
Neorigen Awards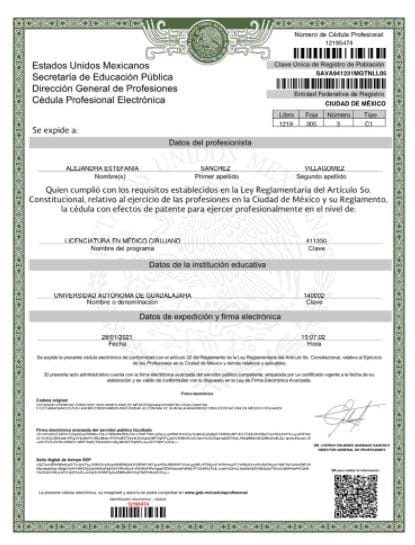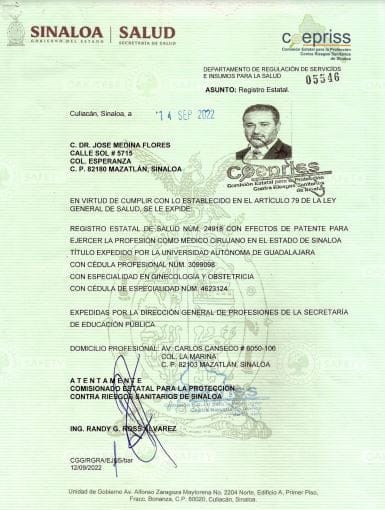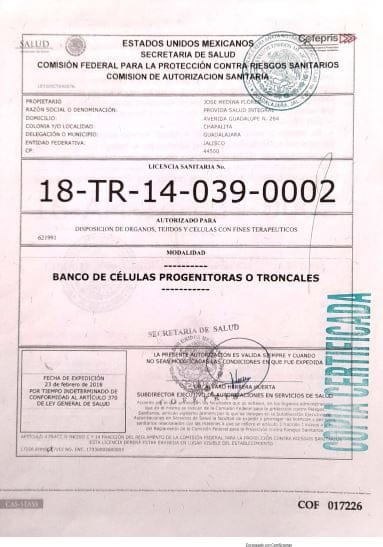 Why Choose Guadalajara and Mazatlan, Mexico for Stem Cell Therapy?
Neorigen clinic is based in two popular Mexican tourist destinations – Mazatlan and Guadalajara. The cities boast world-class stem cell facilities, where thousands of American and Canadian patients travel to receive quality care at reasonable prices. If you choose Stem Cell Therapy in Guadalajara or Mazatlan, you'll get cost savings, renewed health, and quick recovery in beautiful surroundings.
Guadalajara, a western Mexican city, is famous for tequila and mariachi music that originated in Jalisco. The historic center of Guadalajara is dotted with colonial plazas and landmarks like the neoclassical Teatro Degollado and a cathedral with twin gold spires.
Mazatlan, a famous Mexican resort on the Pacific coast of Sinaloa, has numerous beaches and beautiful Malecon. The Teatro Ángela Peralta and the towering Basilica of the Immaculate Conception are among the 19th-century landmarks in Mazatlan's Centro Historico or Old Mazatlan. The trendy neighborhood of Zona Dorada is known for its vibrant nightlife, budget and luxurious hotels.
Reach out to our team and learn more about regenerative medicine treatment in Guadalajara/Mazatlan and how to plan your trip.
FAQs about Stem Cell Therapy in Guadalajara and Mazatlan Mexico
What is the procedure for Stem Cell Therapy?
Our bodies' stem cells are in charge of growth and repair. With aging or a severe injury, the body struggles to produce enough stem cells for the damaged area. This can be remedied by injecting stem cells into the affected area, allowing for natural healing of degenerated tissues, cartilage, ligaments, tendons, and bone. This will aid in a quicker recovery and a painless rehabilitation process following surgery.
What Stem Cell Therapy help with?
Stem Cell Therapy can be helpful to restoring your health as well as Reduce inflammation and tissue fibrosis, Modulate over-active immune cells, Support blood supply, Promote cell survival and connective tissue synthesis.
What conditions can Stem Cell Therapy treat?
Stem Cell Therapy treats the following conditions, but not limit to these:
Immobility
Shoulder pain (Tendinitis or Torn Rotator Cuff)
Foot pain (Plantar Fasciitis or Achilles Tendinitis)
Neck or back pain
Non-healing fractures
Degenerative discs and joints
Autoimmune Disease
What are the anticipated results of Stem Cell Therapy?
Each patient and their condition is unique. Although stem cells are effective, individual results may vary. Some people experience pain relief immediately, while others experience it gradually. Stem cells require time to regenerate, and even after the treatment is completed, PRP or other injections may be recommended as maintenance to maintain pain relief.
Am I a candidate for Stem Cell Therapy?
A doctor will recommend stem cell therapy treatment after an initial evaluation and imaging examination (X-ray or MRI). He will discuss available options with you and explain the process so you can prepare upfront.
Book Regenerative Medicine in Guadalajara or Mazatlan, Mexico, at Neorigen
Get effective Regenerative Medicine treatment to improve your general health and boost your immunity, by choosing Neorigen in Guadalajara or Mazatlan. Contact us to know more about the center or Stem Cell Therapy for your specific condition.