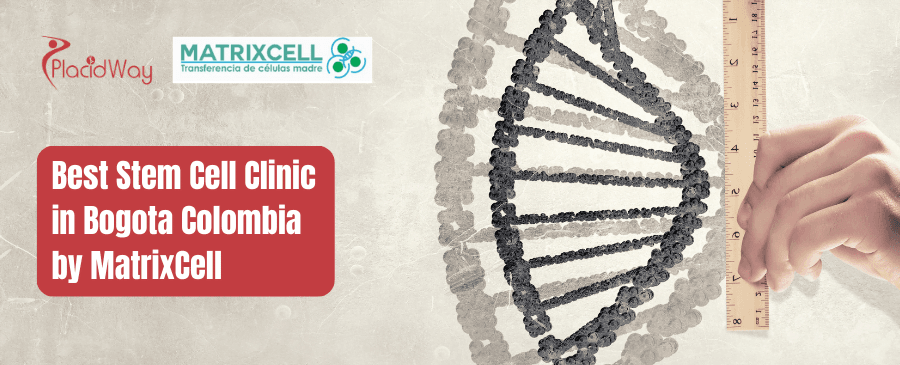 MatrixCell – Top Stem Cell Therapy Clinic in Bogota, Colombia
MatrixCell is a leading healthcare provider in Bogota that's known for using special cells called stem cells to help people get better. We're really committed to making people's lives better by using these amazing stem cells. Our team of experts has done more than 100 successful procedures since 2019, showing how good we are at what we do. We're always trying to do even better and use the power of stem cells to help our patients feel happier and healthier.
Our Dedication to Excellence
Our goal for MatrixCell by 2025 is simple: we want to be known as a place where patient safety and care come first. We want to set the highest standards for quality, innovation, and progress in healthcare. Our mission is all about protecting and improving people's lives and health. We do this by providing outstanding services that are personalized for each person and delivered by a caring and well-trained team. We're committed to always learning and improving our scientific knowledge, technology, and how we use our resources efficiently.
MatrixCell's Whole-Person Approach
At MatrixCell, we don't just focus on treating specific illnesses. We care about your overall well-being and how you feel in your everyday life. We believe that using stem cells can be a key to making our patients' lives better. We're a top company in healthcare, and our mission is all about using stem cells and their amazing power to transform our patients' lives.
Research and Development
We don't stop at patient care; we also do a lot of research to get even better. We work hard to stay at the forefront of regenerative medicine, always looking for new things to explore and pushing the limits of what stem cell therapies can do. We're not just doing this for our patients, but also to make healthcare better for everyone. Our aim is to keep coming up with new ideas and discoveries that can change the field of healthcare for the better.
Experienced Stem Cell Doctors in Bogota, Colombia
Let us introduce you to our amazing team of stem cell doctors here at MatrixCell in Bogota, Colombia. Our leaders, Dr. Jaime Moreno and Dr. Andrea Porras, are experts in using stem cells to help people get better. They can speak English, so if you're from another country, you can talk to them easily. Our doctors have lots of experience and knowledge, and they treat each person with care and kindness. They work hard to understand what each person needs and help them feel better. Our whole team is dedicated to helping people achieve their health goals with the latest stem cell treatments and top-notch medical care.
Stem Cell Doctor in Bogota, Colombia

Dr. Jaime Moreno

• Dr. Jaime Moreno: Stem Cell Doctor at MatrixCell in Bogota, Colombia

• Over 100 successful stem cell procedures performed since 2019

• Fluent in English for international patient communication

• Specializing in regenerative medicine and personalized, compassionate care

• Addressing various conditions including Alzheimer's, Rheumatoid Arthritis, Diabetes, ALS, COPD, Multiple Sclerosis, Lupus, Osteoarthritis, Parkinson's, and Thyroid Disorders
Innovative Medical Advancements
Regenerative medicine is like a new frontier in healthcare, and it's really amazing. It uses special stuff like stem cells to create groundbreaking treatments that can help with many different diseases. The goal is to make things better, like improving how your body works and fixing any problems in your body's structure.
MatrixCell offers a variety of stem cell treatments that are tailored to help with different health problems. Here's a list of what we can do:
Stem Cell Therapy for Alzheimer's Disease: We have advanced treatments that might slow down memory loss and help with thinking.
Stem Cell Therapy for Rheumatoid Arthritis: We use new methods to target joint problems and reduce pain, so you can move your joints more easily.
Stem Cell Therapy for Diabetes: Our treatments are customized to make your pancreas work better and control your blood sugar.
Stem Cell Therapy for ALS (Amyotrophic Lateral Sclerosis): We have cutting-edge approaches that might slow down ALS and help your muscles work better.
Stem Cell Therapy for COPD (Chronic Obstructive Pulmonary Disease): We focus on fixing your lungs and helping you breathe better.
Stem Cell Therapy for Multiple Sclerosis: Our treatments are personalized to reduce the symptoms of MS and improve how your nerves work.
Stem Cell Therapy for Lupus: We use special stem cell treatments to reduce symptoms and problems caused by Lupus.
Stem Cell Therapy for Osteoarthritis: We can help your joints by stimulating cartilage repair and reducing joint pain.
Stem Cell Therapy for Parkinson's Disease: Our specialized treatments aim to make more of a special chemical in your brain to help with Parkinson's symptoms.
Stem Cell Therapy for Thyroid Disorders: We have treatments just for thyroid problems to help your hormones get back to normal.
All of these treatments at MatrixCell are designed to help with specific health issues, and we make sure each treatment is personalized to help you get better.
Stem Cell Therapy in Bogota, Colombia Testimonial from Real Patients
Stem cell therapy in Bogota, Colombia has been a life-changing experience for countless real patients. These individuals have witnessed the transformative power of stem cell treatments, sharing testimonial stories of renewed hope and improved health. From regaining mobility and reducing pain to managing chronic conditions more effectively, their testimonials resonate with the remarkable impact of this innovative approach to healthcare. These firsthand accounts serve as a testament to the dedication and expertise of the medical professionals at MatrixCell and the positive changes they bring to the lives of those seeking relief and rejuvenation through stem cell therapy.
Fernando Testimonial after Stem Cell Therapy in Bogota, Colombia
Hilda Testimonial after Stem Cell Therapy in Bogota, Colombia
100% effectiveness, thanks to the treatment my life has changed. – Tatiana Devine
Excellent treatments, I know a person who suffered from COPD and left oxygen has shown much improvement. – Sharon Di Geronimo
Very good service in the treatment of my mother. I congratulate you. – Camila Rubio
Good afternoon, thank you for improving the quality of my life for my mom. always grateful to you. – Camilo Balaguera
Stem cell treatment helped me a lot to have a better quality of life. – Ingrid Castro
Excellent results after several sessions. – Yaqueline Bayona
Thank you for your trust, you are always welcome to experience with us the best experts and the most innovative treatments. – Kevin Adkins
Award Received by MatrixCell in Bogota, Colombia
MatrixCell in Bogota, Colombia, has garnered prestigious award and recognitions for its outstanding contributions to healthcare and regenerative medicine. This award reflect the clinic's dedication to excellence and its relentless pursuit of improving the lives of patients through innovative and compassionate healthcare practices.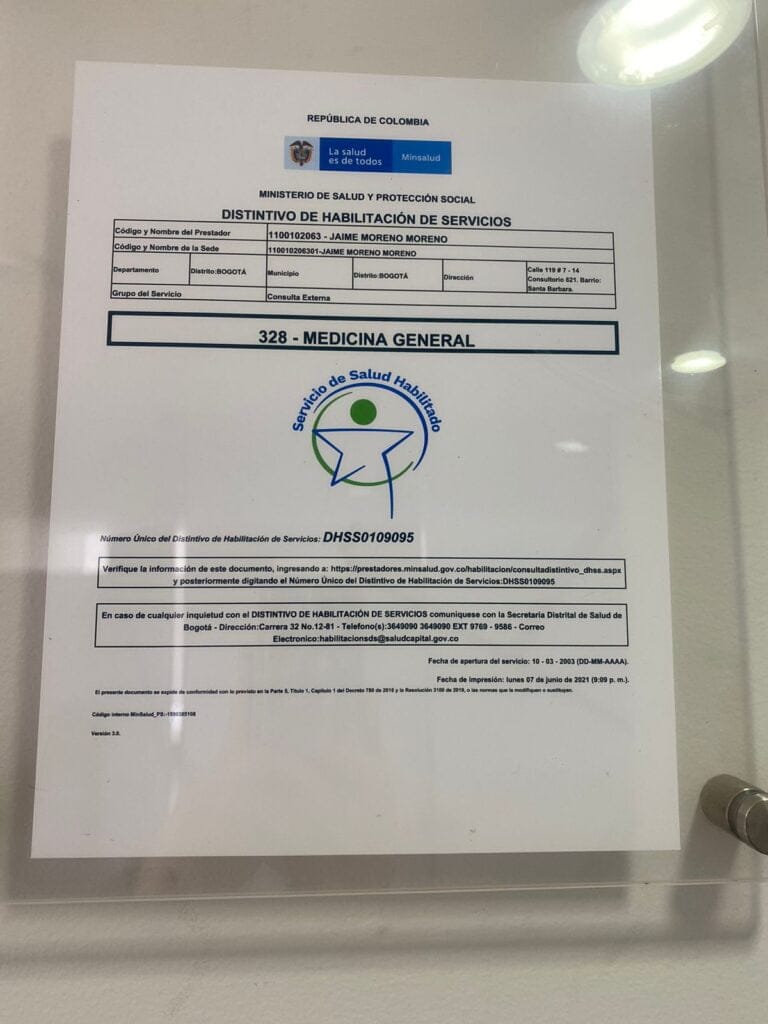 Medical Tourism in Bogota, Colombia for Stem Cell Therapy
Bogota, the vibrant capital of Colombia, beckons travelers from around the world not only as a burgeoning hub for regenerative medicine but also as a treasure trove of cultural and natural wonders. Medical tourism in Bogota presents a unique opportunity to fuse cutting-edge stem cell therapy with exploration of this enchanting city and its surroundings.
In Bogota, you can visit iconic Monserrate, an easily accessible mountain offering breathtaking views of the city. It is home to a charming church, making it a popular pilgrimage site. The historic center of Bogota, known as La Candelaria, is a visual delight with its colorful colonial architecture, museums, and vibrant street art. Delve into Colombia's rich pre-Hispanic history at the Gold Museum, which houses an extensive collection of gold artifacts.
In the quaint neighborhood of Usaquen, you can enjoy a bustling Sunday market, excellent restaurants, and a charming village atmosphere. Getting to Bogota is convenient, thanks to El Dorado International Airport, which serves as the primary gateway, connecting the city to both domestic and international flights, making it easily accessible for medical tourists.
Frequently Asked Questions (FAQs)
1. What makes MatrixCell the best stem cell clinic in Bogota, Colombia?
At MatrixCell, we stand out because we have cutting-edge stem cell treatments, a team of experts from different fields, and a strong commitment to being really good at regenerative medicine.
2. How can stem cell therapy help me?
Stem cell therapy can help with many health problems and injuries. It can help your body heal, reduce pain, and make your life better.
3. Is stem cell treatment at MatrixCell safe?
Yes, our stem cell treatments are very safe. We follow strict medical rules to make sure patients are safe and well.
4. What kinds of health problems does MatrixCell treat?
MatrixCell helps with many conditions like Alzheimer's, Rheumatoid Arthritis, Diabetes, ALS, COPD, Multiple Sclerosis, Lupus, Osteoarthritis, Parkinson's, and Thyroid disorders.
5. How do I know if I can get stem cell therapy?
To find out if stem cell therapy is right for you, we'll talk to you and look at your medical history to see what's best for you.
6. Do I have to go to Bogota, Colombia for treatment at MatrixCell?
Yes, many people from all over the world come to MatrixCell because we're really good at this. We can help you with travel plans and where to stay.
7. How can I make an appointment at MatrixCell for stem cell therapy?
Making an appointment at MatrixCell is easy. You can start by contacting our friendly team at PlacidWay Medical Tourism. They'll help you schedule your appointment, answer any questions, and help with everything you need for your regenerative medicine experience in Bogota, Colombia. Just click the "contact us" button below to get started.