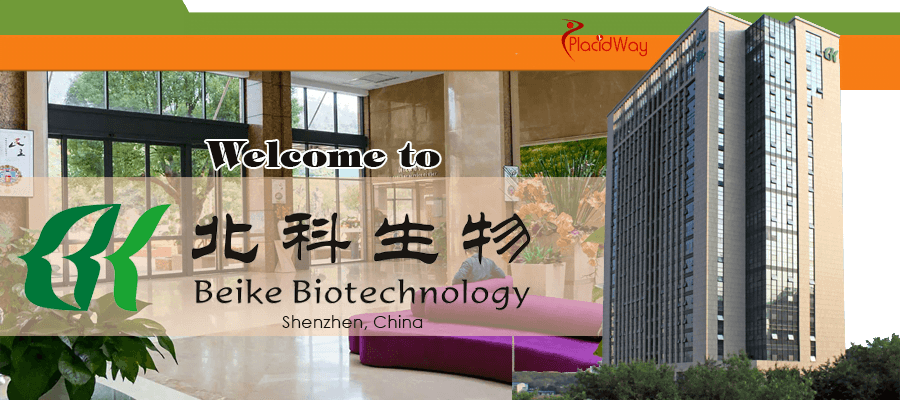 Stem Cell Treatment at Beike Biotechnology in Shenzhen, China
Beike Biotechnology has been providing adult stem cell treatment protocols for more than 22,500 including patients coming from 40+ countries. Some of these top countries are USA, Canada, England, Australia South Africa, France, Germany, Spain, Portugal, Italy, Belgium, Poland, Romania, Brazil, Mexico, Colombia, Argentina Korea, China, Thailand, India, Cameroon, Algeria, Tunisia, Morocco and more. Beike Biotech has a multicultural team that is able to communicate in 15+ languages.
Beike is a Chinese biotechnology company with main offices in Shenzhen (near Hong Kong) and Taizhou. Beike's stem cell research and clinical applications were developed in the 1990s. Over 60 PhDs from leading Chinese universities contributed to advancing Beike's treatment technologies. Many of Beike's scientists also have experience at leading Western universities, including Stanford, the University of Minnesota, and UCLA.
Treatments and Procedures
Multiple stem cell injections
Extensive rehabilitation programs
Neurological and neuro-muscular conditions
Auto-immune diseases
If you want to know more about the treatments and procedures offered by Beike Biotechnology, please contact us!