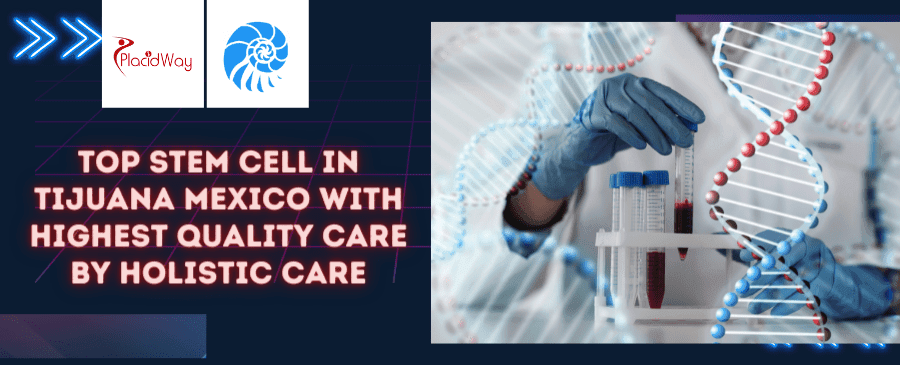 About Holistic Care in Tijuana, Mexico
Holistic Care Stem Cell Center is a leading medical facility located in Tijuana, Mexico. With a commitment to providing holistic and innovative healthcare solutions, the center specializes in stem cell therapy, offering cutting-edge treatments and personalized care to patients seeking regenerative medicine options.
With a team of experienced medical professionals and state-of-the-art facilities, Holistic Care Stem Cell Center is dedicated to improving the quality of life for individuals dealing with various medical conditions.
Our mission at Holistic Care Stem Cell Center is to empower patients with regenerative medical solutions through stem cell therapy. We strive to provide personalized and comprehensive care, utilizing the latest advancements in stem cell research to enhance healing, improve quality of life, and promote overall wellness.
You can always count on us to provide you with the best care possible. Our team of highly trained professionals will do everything they possibly can so that your treatment is safe and effective, while also being affordable for all our patients! We love what we do because it has helped countless people live their lives again in fullness.
Top Regenerative Therapy in Tijuana Mexico
We are proud to offer you the best in home care, with professional staff members who take great pride on their work. Our Core Values are:
Hope – We do things differently here at our practice; you can expect results to be different than what others might offer because we care about each individual as if he or she was ours own family.
Diversity – Diversity in health care is an important component that ensures individuals receive the best possible medical treatment. It helps to avoid patient isolation and promotes collaboration between healthcare professionals, which leads them all working together towards treating patients' needs more effectively than ever before!
Innovation – We're always looking for ways to make your experience with us the best possible one.
Integrity – We are the best at what we do because of how hardworking, kind and honest our team members can be to give the best for patients.
Passion – We are so excited to help you get on the road of improvement! Our patients love us, because our goal is for them not just physical but mental as well.
Benefits of Stem Cell Therapy in Tijuana by Holistic Care
Here are several benefits of Stem Cell Clinic in Tijuana Mexico by Holistic Care that patients will obtain:
More than 21 years of experience as top rated clinic for Stem Cell Tijuana
Provide the highest quality care for all patients
The best of conventional and alternative medicine in Tijuana, Mexico
24/7 online consultation and reservation
Give hope of positive improvement for patients
List of Treatments at Holistic Care in Tijuana, Mexico
Here you can find list of procedures treatments available at Stem Cell Tijuana Mexico by Holistic Care:
Stem Cells
Stem Cell Therapy Tijuana from our in-house research center. We have the most progressive lab procedures to give you a protected and compelling treatment for your unique situation with any of these:
Anti-Aging and Vitality
Arthritis Autoimmune Disease
Brain Atrophy
Chronic Fatigue Syndrome
Crohn's Disease
Degenerative Conditions In Spine, Joints And Bones
Fibromyalgia
Heart Diseases
Infertility
Kidney & Bladder Disease
Lupus
Lyme's Disease
Neuropathy
Parkinson
Traumatic Brain Injury
IV Therapy
Don't let your health suffer – find out how to get the best of you with our many options, such as IV Therapy. Whether it's a quick fix or long-term plan, we've got something that will suit any need! We are proud doctors who have made this life changing decision for ourselves and those close enough in trust from us:
Alpha Lipoic Acid
Myer's Cocktail
Vitamin C
Chelation
Adrenal
Anti-Aging
Glutathione
Alpha Lipoic Acid
Prolotherapy
Med Spa
With our holistic methodology, we integrate regular therapies with anti-aging skin procedure to recapture your youthful years. Our goal is for you have clear and young looking complexion again!
PRP facial
Hair-growth
Vampire Facial
Weight Loss & Mesotherapy
Skin Peeling
Biodentical Hormone Therapy
There are a lot of different types of hormones in our bodies, and when they're not balanced out properly or produce too much one type over others we start experiencing side effects. Side effect can include everything from mood swings to increased masculine characteristics such as:
Fatigue
Weight Gain
Insomnia
Depression
Night Sweats
Skin Changes
Low Sex Drive
Muscle Loss
Irritability
Anxiety
Memory Loss
Hair Loss
Vaginal Dryness
Weak Bones
Mood changes
Holistic Care Price List
| Procedure | Cost |
| --- | --- |
| Autism | $1000 |
| Multiple Sclerosis | $6000 |
| Cerebral Palsy | $6000 |
| ALS/MND | $6000 |
| Stroke | $6000 |
| Parkinson's Disease | $6000 |
| Alzheimer's Disease | $6000 |
| Crohn's Disease | $6000 |
| Osteoarthritis | $2000 |
| Rheumatoid Arthrities | $2000 |
| Sports/Knee Injury | $2000 |
| Anti Aging | $1200 |
Top Doctors for Stem Cells in Tijuana Mexico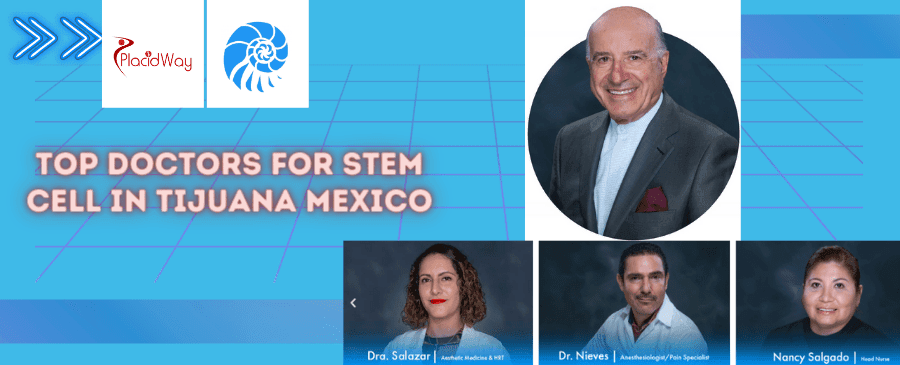 Check below for more information about Stem Cell Doctors in Tijuana Mexico:
Alessandro Porcella – Founder and CEO
Medical Director – Dr Garcia
Dra Salazar – Aesthetic Medicine and HRT
Dr. Nieves – Pain Specialist
Dr. Carla Jassmine Flores Chairez
Dr. Dulce Veronica Barraza Padilla
Dr. Ruben Eduardo Martinez Melin
Dr. Julio Eduardo Munoz Lopez
Dr. John Bergman
Real Patient Testimonials about Holistic Care Tijuana Mexico
Check below real patients testimonials about Stem Cell Therapy Tijuana Mexico by Holistic Care:
Rhonda LaFountaine – "I LOVE this place! Everyone is knowledgeable and helpful. The IV drips have helped a lot and the people are loving with a lot of expertise."
Adelina Dorusinec – "The treatments are an outstanding value and the staff is super friendly. The quality of care is of the highest standards. I will continue to visit for years to come. Highly recommend the ozone treatment, chelation and glutathione infusion. Protocols are highly personalized to my needs and simply amazing."
Maria Castro – "Excellent service and care. Staff is very attentive and the quality of the medical service surpassed my expectations."
Fanny Torres – "We have had a very good experience each time we have gone to both the dentist and chiropractor. Currently in chiropractic treatment and it felt great. Dr. Bergman is very good and always takes time to explain things to us in detail. Excellent service."
Susana Romero – "Love my weekly vitamin iv, everyone is so helpful, kind and knowledgeable."
Sarah Padela Bergman – "Holistic care is top Notch Thank you to all the nurses for the amazing job you do. Remy, victor, Nancy,and Karen you all are exceptional caregivers, Always so friendly professional and Compassionate. Thank you for always making time for me. I feel very well taken care of. My needs are always met and my health thanks you."
Awards Received by Holistic Care Tijuana Mexico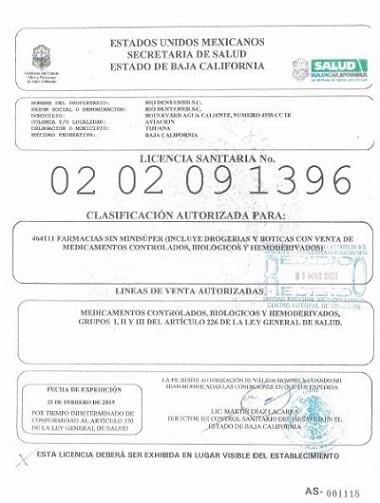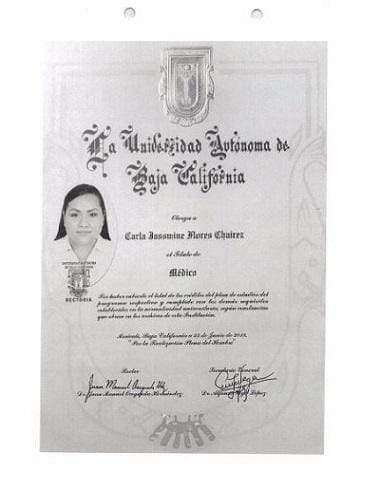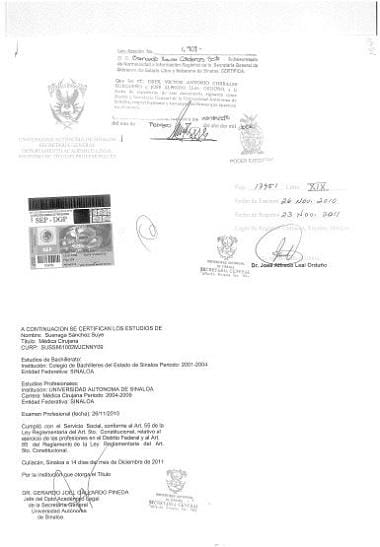 Medical Tourism for Stem Cell Therapy in Tijuana Mexico
If you're looking to find a place that offers stem cells, then Tijuana is your best option. It's one of the most popular destinations for patients who want these treatments in Mexico.
How would I get to Tijuana?
You can fly to Tijuana and arrive at Tijuana Airport and San Diego Airport. Those airports are great starting point for visitors from around the world. The facility has served many countries and will continue to do so as it serves up flights that reach every significant city in Mexico!
When is the best chance to go to Tijuana?
The perfect time to visit Tijuana is around the Christmas holidays when you can enjoy its warm weather and beautiful landscapes. Travelling in January will give visitors an opportunity for closer proximity with family! The month also has low humidity so there's no need towards packing rain jackets or other gear that might get wet outside.
When you plan for having Stem Cell Therapy Tijuana, make sure to keep away from Christmas and Easter when local people and vacationers might fill the roads.
Frequently Asked Questions about Stem Cell Therapy
Check below for information Frequently Asked Questions of Stem Cell in Tijuana, Mexico:
What are Stem Cells?
Stem cells are a renewable source of tissue for use in medical procedures. Stem cells are the building blocks of our bodies. They can be found all over and help us maintain tissues, organs as well as copy them when needed to replace old or damaged ones so that you don't have any issues with your health in future!
What Conditions and Diseases Can Be Treated with Stem Cell Therapies?
Stem cell therapies are being investigated for the treatment of many different conditions and diseases that can cause pain. The most promising examples include bone marrow transplant, stroke recovery therapy (after an attack), spinal cord injury rehabilitation programs- all these things have one thing in common; they rely on stem cells as their primary healing agent!
How Effective Are Stem Cell Therapies?
Several sources claimed that Stem Cell provide effectiveness, recorded success rates up 80%. Stem cells have the ability to give hope of improvement for those experiencing pain and suffering by correcting genetic damage. The use of this treatment is still new, but many researchers agree that it's only a matter of time until stem cell therapies become an integral part in healthcare as we know it now.
Why Mexico is Popular Destination for Stem Cell Therapies?
Stem Cell Tijuana has been a popular destination due to its low cost of living and safe environment. The country's healthcare system is highly regulated, which ensures quality control in manufacturing procedures as well as patient safety during treatments themselves.
Why Choose Tijuana, Mexico for Stem Cell Therapy
Stem Cell Therapy in Mexico has become the best destination for many patients, especially those from America and Canada. The cost of regenerative therapies there are also more competitive compared to US or Canadian clinics that offer this service locally; additionally several healthcare providers on site have COFEPRIS licenses which ensure excellent quality care alongside competence with your specific problem at hand!
Book Now Stem Cell treatment by Holistic Care Tijuana Mexico
Stem Cell Tijuana Mexico by Holistic Care will make sure that your trip, treatment or consultation with them goes as smoothly possible. You can also get many selections of Stem Cell Packages available. They have various medical facilities available such has experienced staff that is ready at all times if needed! If there's anything else we can help out with just give our Customer Support team a call today!