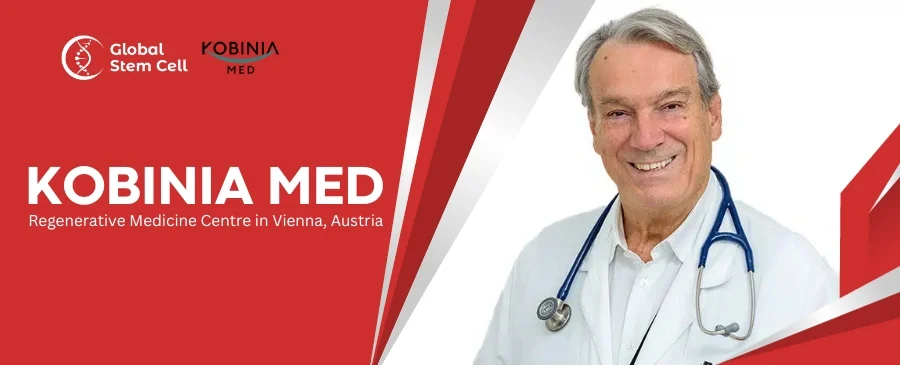 Kobinia Med – Regenerative Medicine Centre in Austria
At Kobinia Med, we are at the forefront of regenerative medicine, dedicated to advancing healthcare through groundbreaking research, cutting-edge technology, and compassionate patient care. Our primary focus lies in the realm of stem cell therapy, where we harness the remarkable potential of stem cells to transform the lives of individuals grappling with various medical conditions.
Our multidisciplinary team comprises world-class scientists, clinicians, and healthcare professionals, all working collaboratively to pioneer innovative therapies that aim to restore tissue function, foster healing, and enhance the well-being of our patients. We are unwavering in our commitment to pushing the boundaries of scientific knowledge, translating discoveries into practical solutions, and leaving an enduring mark on the future of medicine.
Kobinia Med proudly enjoys the support of the Austrian Society for Regenerative Medicine. Our team of experts includes esteemed professors from internationally acclaimed universities, contributing significantly to scientific understanding in the following key areas:
Rare Bone Metabolism Diseases: Our research delves deep into the intricacies of these conditions, seeking breakthroughs that can offer new hope to those affected.
Cellular Metabolic Processes in Vascular Diseases: Exploring the fundamental mechanisms underlying vascular diseases to develop innovative treatment strategies.
Transplantation of Cell Cultures for Clinical Applications: Pioneering techniques that bridge the gap between laboratory discoveries and real-world medical applications.
Elevate Your Health with Kobinia Med's Stem Cell Therapy in Austria
Discover a world of advantages with Stem Cell Therapy at Kobinia Med in Austria. With over two decades of experience treating a diverse clientele, including elite athletes from around the globe, our expertise in innovative therapies is second to none. Beyond our medical proficiency, we pride ourselves on offering top-tier travel and accommodation services, ensuring a seamless and comfortable experience for all our patients.
Our Comprehensive Package
Effortless Transportation: Begin your journey with a stress-free transfer from the airport to your hotel, luxuriating in the comfort and safety of an Ambulance or TESLA vehicle.
Personalized Medical Assessments: We conduct thorough medical evaluations to tailor the treatment precisely to your unique needs, guaranteeing optimal outcomes.
Cutting-Edge Medical Interventions: Our array of interventions includes Stem Cell Transplantation and Platelet-Rich Plasma (PRP) therapy, leveraging avant-garde techniques to unleash the regenerative potential of modern medicine.
Dedicated Aftercare and Therapeutic Guidance: Experience attentive aftercare with personalized therapeutic recommendations, supporting your recovery and amplifying the benefits of your treatment.
Time-Efficient Treatments: Our interventions typically span just 1 to 3 days, ensuring efficient and effective procedures that seamlessly integrate into your schedule.
Accessible Pricing: We are committed to making advanced treatments accessible, providing competitive and transparent pricing without compromising on quality.
Exemplary Care and Nursing: Receive the highest level of care and nursing from our profoundly skilled and compassionate medical professionals, who are dedicated to your well-being throughout your treatment journey.
World-Class Team: Our medical and research team comprises experts with extensive training and experience in the field of regenerative medicine, upholding the highest standards of care and innovation.
Exceptional Results: Benefit from our unwavering dedication to excellence, as we continually strive for exceptional results, enhancing patient outcomes and quality of life.
Leading-Edge Technology: We harness state-of-the-art technology, remaining at the forefront of scientific advancements. This empowers us to offer the most advanced and effective stem cell therapies available today.
Cost of Stem Cell Therapy in Vienna Austria by Kobinia Med
Unlock the potential of Stem Cell Therapy in Vienna, Austria, with Kobinia Med, where we prioritize both excellence in regenerative therapy and affordability. Our team of leading Stem Cell Specialists is committed to delivering a convenient and exceptional therapeutic journey that instills hope for your overall improvement.
For Stem Cell Therapy at Kobinia Med in Austria, the cost typically falls within a range of $7,000 to $12,600. The final cost is determined by the specific treatment required. Please keep in mind that these figures are estimated cost ranges and can vary based on individualized treatment plans.
For a more comprehensive breakdown of the latest costs associated with Stem Cell Therapy in Vienna, Austria, please refer to the table below:
| Treatments | Costs in USD |
| --- | --- |
| Stem Cell Treatment for Neurological Diseases | $12,600 |
| Stem Cell Therapy for Joints | $7,000 |
A Diverse Array of Advanced Therapies at Kobinia Med
At Kobinia Med, Vienna, Austria, we take immense pride in offering an extensive spectrum of stem cell treatments that have not only gained approval and certification but have also earned recognition from government institutions for their proven effectiveness. Setting a pioneering standard in Austria, we are the first private clinic to provide these services as standard care treatment, demonstrating our unwavering commitment to delivering exceptional healthcare without the necessity of clinical trial enrollment.
Regenerative Medicine
Bone Marrow Treatment
Stem Cell Therapy for Joints
Autologous Bone Marrow
Orthopedics
Arthritis and Degenerative Joint Disease
Osteochondral Defects
Osteonecrosis
(Delayed) Fracture Healing
Long Bony Defects
Neurology
Internal Medicine
Peripheral Arterial Occlusive Disease (PAOD)
Wound Healing for Chronic Ulcers
Meet the Exceptional Medical Team at Kobinia Med
Our medical team at Kobinia Med comprises highly accomplished and dedicated professionals with a diverse range of specialties. Each member brings a wealth of expertise to the table, ensuring that our patients receive the highest standard of care. Here's a glimpse into the exceptional individuals who form the core of our team: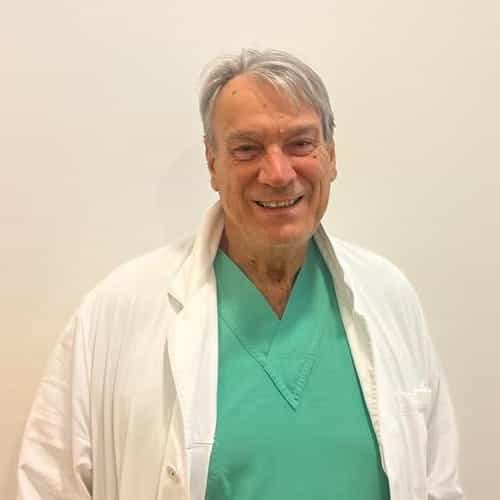 Univ. Doz. Dr. med. Georg S. KOBINIA
Surgeon, Senior Physician
Specialist in General Surgery
Specialist in Cardio-Thoracic Surgery
Specialist in Vascular Surgery
Specialist in Regenerative Medicine
Dr. Georg S. Kobinia is a distinguished surgeon with extensive experience in a variety of surgical disciplines, including cardio-thoracic and vascular surgery. His expertise in regenerative medicine further enhances our commitment to cutting-edge therapies.
---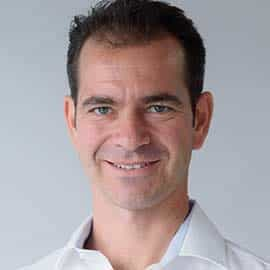 Priv. Doz. Dr. med. Philipp R. HEUBERER
Surgeon, Senior Physician
Orthopedic Specialist
Specialist in Sports Medicine
Specialist in Regenerative Medicine
Shoulder, Elbow, and Knee Specialist
Dr. Philipp R. Heuberer is a seasoned surgeon with a strong focus on orthopedic and sports medicine. His specialization in regenerative medicine allows us to offer advanced therapies for musculoskeletal conditions.
---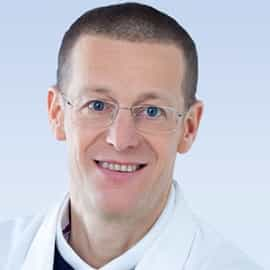 Dr. med. Konstantin TOGEL
Dr. Konstantin Togel is a dedicated neurologist, bringing his expertise to the diagnosis and treatment of neurological conditions. His knowledge contributes significantly to our holistic approach to healthcare.
---
Awards Received by Kobinia Med in Vienna Austria

Kobinia Med, situated in Vienna, Austria, proudly boasts a distinguished collection of awards and accolades that stand as a testament to our unwavering dedication to excellence in the realm of regenerative medicine. Our passionate team's tireless commitment to innovation and patient-centric care has positioned us as a trailblazer in the industry. We are deeply honored to have received a multitude of prestigious awards, underscoring our pivotal role in advancing healthcare and enhancing the lives of our valued patients.
Video About Stem Cell Transplantation for Spinal Cord Injury
Why Choose Kobinia Med for Your Stem Cell Therapy Journey?
Choosing Kobinia Med for your stem cell therapy journey is a decision rooted in unparalleled expertise, exceptional care, and a commitment to your well-being. Here's why you should entrust us with your path to healing:
Leading Medical Institution: Kobinia Med stands tall as a renowned institution in the realm of regenerative medicine. Our team comprises a cadre of highly trained and seasoned medical professionals who are deeply committed to delivering exceptional care and pioneering therapies.
Blissful Tropical Weather: Nestled in a region blessed with exquisite tropical weather, Austria provides the perfect backdrop for your recovery and rejuvenation. The harmonious blend of world-class medical facilities and an inviting climate creates an idyllic setting for your journey to healing and revitalization.
Convenience for Families: Recognizing the significance of family support during the healing process, we offer the utmost convenience. Choosing Kobinia Med allows you to receive top-tier treatment without the need to be separated from your loved ones, fostering an environment of comfort and emotional support.
Pain Minimization Experts: Our primary mission revolves around alleviating your pain. Our team of board-certified physicians possesses the expertise to minimize the impact of chronic or surgical pains, even in cases that may appear insurmountable. We are steadfast in our dedication to enhancing the quality of life for our patients by reducing suffering and improving overall well-being.
Staying at the Cutting Edge of Pain Management: Kobinia Med is unwavering in its commitment to staying at the forefront of the latest advancements and guidelines in pain management. Our tireless dedication to ongoing research and development ensures that we offer cutting-edge techniques and therapies designed to minimize the necessity for invasive surgical procedures whenever possible.
FAQs About Regenerative Medicines
What is regenerative medicine?
Regenerative medicine is a branch of healthcare focused on harnessing the body's natural ability to heal and regenerate damaged or diseased tissues. It often involves the use of stem cells, growth factors, and other biological materials to stimulate tissue repair and promote overall well-being.
What conditions can be treated with regenerative medicine?
Regenerative medicine offers potential treatments for a wide range of conditions, including joint pain, neurological disorders, cardiac issues, and more. It can also be beneficial for wound healing, orthopedic injuries, and chronic diseases.
How does stem cell therapy work?
Stem cell therapy involves the use of stem cells, which have the unique ability to differentiate into various cell types in the body. These cells can be used to replace damaged or degenerated tissues, promoting healing and potentially improving function.
Is regenerative medicine safe?
Regenerative medicine approaches, including stem cell therapy, are generally considered safe when administered by qualified medical professionals in controlled environments. Patient safety and adherence to regulatory standards are top priorities.
What sets Kobinia Med apart in the field of regenerative medicine?
Kobinia Med distinguishes itself with a team of highly trained and experienced medical professionals, a comprehensive range of treatments, and a commitment to delivering exceptional healthcare. We are also recognized for being the first private clinic in Austria to offer regenerative medicine as standard care treatment.
What is the success rate of regenerative medicine treatments?
The success rate of regenerative medicine treatments can vary depending on the condition being treated, the patient's overall health, and the specific treatment approach. Our medical team can provide information on expected outcomes during the consultation process.
How long does it take to see results from regenerative medicine treatments?
The timeframe for seeing results from regenerative medicine treatments varies depending on the treatment, the individual patient, and the nature of the condition. Some patients may experience improvements relatively quickly, while others may require more time for noticeable changes.
Ready to explore the transformative possibilities of regenerative medicine at Kobinia Med in Vienna, Austria? Schedule your consultation today and take the first step towards improved health and well-being. Contact us now to book your appointment.