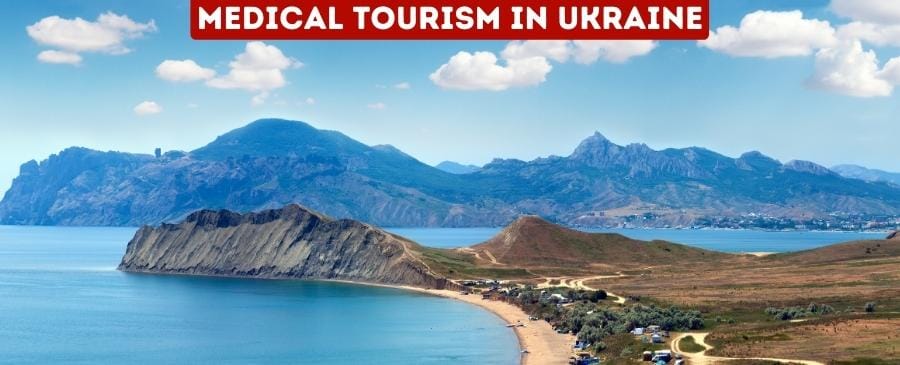 The Ultimate Guide to Medical Tourism in Ukraine
Ukraine is quickly becoming one of the leading destinations for medical tourism. With world-class hospitals and highly skilled medical professionals, Ukraine offers cost-effective treatments and procedures at a fraction of what they would cost in other countries. The country also boasts advanced technology and equipment, as well as specialized centers that focus on particular areas such as Regenerative Medicines or dentistry.
Individuals traveling to Ukraine for medical tourism can enjoy a wide range of services. Due to the cost savings from treatments in Ukraine, many individuals are also able to receive complex or expensive treatments that may not be available or affordable at home.
Things to Know About Ukraine
Ukraine, located in Eastern Europe and bordered by Russia to the east and Poland to the west, is a country rich in history and culture. The Ukrainian language is the official language, however English and Russian are also commonly spoken. Ukraine features a temperate climate with mild summers and cold winters.
When it comes to medical tourism, Ukraine has a few key advantages. Not only are treatments and procedures more affordable than in other countries, but Ukraine also has a wide range of cutting-edge medical technology available. Also, the country has highly trained medical professionals and specialized medical facilities focused on particular areas of medicine.
Finally, Ukraine is also an attractive destination for medical tourists due to its rich cultural history and beautiful landscapes.
Official language: Ukrainian
Currency: Ukrainian hryvnia
Capital: Kyiv
Top 3 Destinations for Medical Tourism in Ukraine
Ukraine has become an increasingly popular destination for medical tourism in recent years. From world-class healthcare facilities to cost savings, there are many reasons why Ukraine is an attractive option for those seeking medical care abroad. Here are the top three destinations for medical tourism in Ukraine:
Kyiv: Kyiv is the capital of Ukraine, and it is also one of the best medical tourism destinations in the country. It has world-class medical infrastructure and a wide range of treatments offered by some of the best healthcare professionals in the world. The city also offers a variety of tourist attractions, making it a great place to combine medical treatment with sightseeing.
Odessa: Odessa is another popular medical tourism destination in Ukraine, with a range of medical treatments offered at top-notch hospitals and clinics. The city has great public transport links to other medical tourism destinations in the country, as well as stunning beaches and a vibrant nightlife.
Lviv: Lviv is another great destination for medical tourists in Ukraine. It is home to several world-class healthcare facilities, and offers a range of treatments at very reasonable prices. Lviv is also a great place to explore the Ukrainian culture and history, with some beautiful architecture and fascinating museums.
Regenerative Medicine Treatment in Ukraine
Ukraine is a leader in regenerative medicine treatment, offering innovative and cutting edge treatments at affordable prices. Regenerative medicine involves the use of stem cells and other cells to repair or replace damaged tissue. This type of medical treatment can offer a wide range of potential benefits, including pain relief, improved mobility, and improved overall quality of life.
Ukraine has a number of specialized medical facilities dedicated to regenerative medicine, offering treatments such as stem cell therapy, platelet-rich plasma therapy, and gene therapy. The country also has one of the highest concentrations of stem cell banks in the world, making it an attractive option for those seeking innovative medical treatments.
Top Regenerative Medicines Centers in Ukraine
Ukraine has a number of world-class regenerative medicine centers offering treatments for various conditions. Here are some of the top regenerative medicines centers in Ukraine
How much does Stem Cell Therapy cost in Ukraine?
The cost of stem cell therapy in Ukraine is much lower than in other parts of the world. On average, treatments can cost anywhere from $5,000 to $12,000. This is much more affordable than the cost of similar treatments in countries like the United States or Europe, making it an attractive option for those seeking medical care abroad.
| Stem Cell Treatments | Costs in Ukraine |
| --- | --- |
| Joints Regenerative Medicine | $8000 |
| Rheumatoid Arthritis Regenerative Medicine | $5000 |
| Diabetes Regenerative Medicine | $10000 |
| Anti-Aging Regenerative Medicine | $10000 |
| ALS Regenerative Medicine | $11360 |
| Autism Regenerative Medicine | $10000 |
| COPD Regenerative Medicine | $9000 |
| Cerebral Palsy Regenerative Medicine | $8000 |
| Multiple Sclerosis Regenerative Medicine | $10000 |
| Alzheimer's Regenerative Medicine | $5000 |
| Parkinson's Disease Regenerative Medicine | $10000 |
| Cancer Regenerative Medicine | $12000 |
How to visit Ukraine for Medical Tourism?
Most travelers who are seeking medical care in Ukraine will need to obtain a visa before arriving. Visas can be obtained through the Ukrainian Embassy or Consulate in your home country. You will also need to provide proof of health insurance, a valid passport, and evidence that you have the necessary funds to cover your medical expenses.
Once you have obtained a visa, you will need to make sure you have all the necessary documentation and paperwork for your medical treatment before you travel. You should also plan for any additional costs you may incur while in Ukraine, including accommodation and transportation.
For more information about regenerative medicines treatment in Ukraine contact us today! We can help you find the best treatments at the most affordable prices so you can get the care you need in Ukraine.