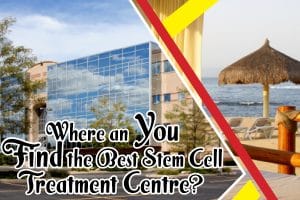 The stem cell treatment is growing in popularity day after day. Patients are always eager to find out more regarding the treatment and the centres that are offering it. It's no secret that thousands of people choose to cross the boarders in order to benefit from the same safe, professional services as in their own country, but at a considerably lower price. That's why stem cell therapy Mexico is one of the most favoured options.
What are stem cells?
Stem cells can divide continuously, thus producing new stem cells. On the other hand, stem cells can specialize within one of the over 200 various types of cells, being able to form, for example, muscle cells, skin cells, or nerve cells.
---
There are many types of stem cells
Stem cells can be split by following two criteria: their origin – adult (from an adult body) or embryonic (from embryos) and their developing or forming capacity.
Here are some diseases than can be treated with the stem cell therapy Mexico:
Heart muscle diseases (stem cell transplant for the heart muscle regeneration). The method was announced and certified back in 2004, at Duke University;
Lesions of the blood vessels, through vascular regeneration, using the vascular graft, composed of stem cells;
Skin repair and wound healing;
Treating kidney diseases;
Treating liver diseases;
Treating pancreatic diseases;
Treating diabetes;
Treating leukaemia.
---
How can I find the best treatment centre?
In order to take a correct decision, it's advisable to consider certain aspects. Here are some examples:
The cost of the treatment and of the post-treatment period.
If the centre is abroad: are there favourable accommodation options for the caregivers members?
Is there any self-help organization on the spot? (This can be contacted, for example, in case of any problems; it can facilitate and assure a pleasant environment within the clinic).
Can you have a good dialogue with the medical staff? Is it possible to ask critical questions? Is there a "common wavelength"?
How is the accommodation? Is it possible to feel good within the hospital room for many weeks?
What about the centre's hygiene?
Is there any psychologist in charge with the stem cell treatment section?
How long have they been doing these kinds of treatments?
How many treatments are done annually?
Is there a waiting list? If so, how long is it?
---
In order to be properly informed over stem cell therapy Mexico, it's recommendable that you get in touch with a specialized medical tourism company, such as PlacidWay.com. A company like this can help you with all the information you need, so that the decision you take will be the best one.
[article image="https://globalstemcelltherapy.com/wp-content/uploads/2016/10/stem-cell-treatments5-1.jpg" published="10-25-2016″ modified="12-05-2016″][/article]
[website][/website]
[organization][/organization]