Diabetes is a metabolic diseases characterized by high blood sugar levels over a prolonged period. The common symptoms include frequent urination, increased thirst and increased hunger. The cause of Diabetes is either the pancreas is not producing enough insulin or the cells of the body are not responding properly to the insulin produced.
There are 3 main types of diabetes
TYPE 1 – or so called "insulin dependant diabetes" or "juvenile diabetes" – this is caused by the pancreas not working properly and not producing enough insulin
TYPE 2 – this type can start with an insulin resistance, meaning that the cells fail to respond to insulin. In time, a lack of insulin may appear. This type is caused mainly by excessive body weight and not enough exercise.
Autism is a neuro-developmental disorder characterized by degradation of social interactions, communication, mood swings, anxiety and repetitive behaviour. The disease affects information processing in the brain by changing the way nerve cells are connected. When speaking of Autism, the specialists talk about the triad of symptoms – impairment in social interaction, impairment in communication and restricted interests and repetitive behavior.
The main goal in treating Autism patients is to diminish deficits and family distress and to increase the quality of life and ability to function as an independent adult. Nowadays, there are additional therapies that focus mainly on these aspects – occupational therapy, speech and language therapy, social skills therapy and others
Learn More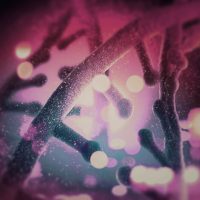 How can Stem Cell Therapy help you?
The main goal of any Diabetes treatment is to control the blood sugar levels and to minimize the risk of diabetes-related complications. This may be achieved by using insulin replacement therapies, dietary modifications and exercise as well as oral hypoglycemic medicines.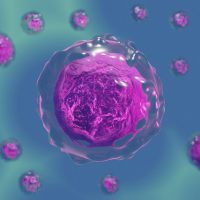 Where can you go for Stem cell therapy for Diabetes?
More and more patients are flocking abroad to medical centers, which promise safe and successful stem cell therapy for diabetes. Basically, there are numerous countries worldwide have made tremendous progress in stem cell research, thanks to their flexible policies in this matter.
Before choosing the country, clinic and treatment package that best fits your needs, being informed and doing a thorough research is crucial. Get as much information as you can about several places where you can undergo a flawless, affordable stem cell treatment for diabetes. Read about other people's experiences, clinical data evaluation, find out about several centers' and doctors' credentials, detailed evaluation of the procedure used, of the methods and types of stem cells used.
Compare and choose what's best for you – the options are multiple.
You can now benefit from the vast experience of our medical providers and see the positive effects that Stem cell therapy has
Stem cells can restore the synthesis and release of insulinStem cells can help in preventing the progression of the diseaseStem cells can prevent other diabetes-related complications
Improvements after Stem Cell Treatment:
Significant decrease of blood sugar levels

Reduced dosage of medications

Boosted immunity

The quality of life is considerably improved
Back