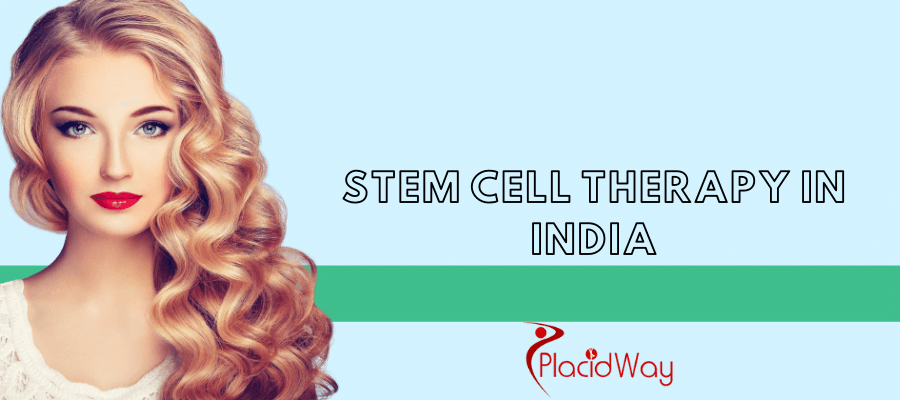 Welcome to PlacidWay – Best Stem Cell Therapy Solutions in India
PlacidWay India Medical Tourism, a health and wellness tourism company, combines affordable healthcare with exotic travel options worldwide. We can help you search one of the most trusted and highlighted stem cell therapy clinics in the country which has expertise in providing the best Stem Cell Services for all major degenerative diseases.
For the best care, access the best. PlacidWay India Medical Tourism offers top stem cell treatment options in India including world-class surgeons and physicians, state-of-the-art facilities and up-to-date technologies, treatments and procedures for individuals seeking health and wellness abroad.
PlacidWay India Medical Tourism Treatments
At PlacidWay, you are presented with the very best providers of stem cell treatments from India. The choice is entirely yours! You are given complete freedom to choose your own treatment at a medical center of your choice.
Are you are looking for Stem Cell Treatments for :
Orthopedic
Heart care
ALS
Alzheimer's
Parkinson's
Fertility
Liver Treatment
Cancer
Chronic Diseases like diabetes, etc.
PlacidWay India Medical Tourism Destinations
We present you with healthcare possibilities that are comprehensive, economical, world-class, and without borders offering medical tourism packages to all parts of India.
Enrich your health and wellness in exotic destinations.
Experience and Credentials
We provide you with quick access to the world's topmost doctors and physicians working in internationally accredited and certified hospitals and clinics in all specialties to provide high standards in quality of care.
Carefully researched medical centers meet or exceed the demands of international patients by providing technologically advanced healthcare infrastructures coupled with revitalizing tourist attractions.
PlacidWay India Medical Tourism guides you through this refreshing experience in order to help you regain health and vitality at an affordable cost.
Travel and Concierge Services
PlacidWay India Medical Tourism has meticulously integrated travel reservation services such as hotels, flights and car rentals, allowing you to book your entire health vacation.
Explore, customize, and experience stem cell healthcare options that fit your personal needs, finances, and desires. We connect you with the ideal healthcare service provider in a location of your choice!


Disclaimer: Stem Cell Therapy is still an experimental treatment. Any information related to stem cell therapy provided in this website is for educational purposes only. It is not intended to replace a consultation with a licensed physician nor be construed as medical advice or any emergency health need you may be experiencing.