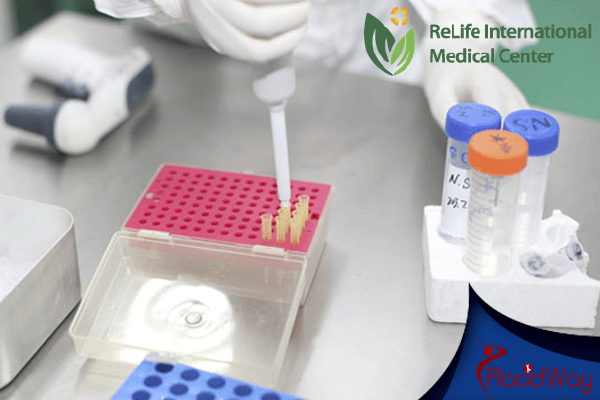 Relife- Stem Cell Treatment in Beijing, China
ReLife was founded by a well-respected doctor with decades of experience in the medical field, Professor Zhang.
The clinic is focused on bringing safe, eco-friendly and yet advanced treatment, elements already existing in our bodies, stem cells and genetics to create a better life. The doctors focus on a small number of patients, allowing them to provide full attention to every single disorder.
Using the latest technologies, ReLife has combined gene therapy with adipose cell therapy. Also, the clinic has conducted safe and green approach by including Traditional Chinese Medicine into the treatment.
Why choose ReLife for your treatment?
ReLife is aimed at offering state-of-the art diagnosis and providing care for complex and rare disorders. With advanced facilities, leading-edge technology and wisdom from previous case studies, ReLife adhere to one concept: health foremost.
Type of stem cells used
ReLife Clinic uses adipose-derived stem cells to treat many complicated conditions. The adipose stem cells have the ability to be easily cultivated in vitro and in a multiple differentiation capacity. These cells can participate in both tissues and organ repair procedures.
There are 2 significant advantages of adipose stem cells:
no rejection – they are derived from patient's own adipose tissue
safe procedure – the impact on patient's body is minimal, since little adipose tissue is extracted
ReLife uses also allogeneic mesenchymal stem cells (MSCs) derived from umbilical cord tissue. These stem cells have a great capacity for self-renewal while maintaining their multipotency.
Alzheimer's disease Orthopedic conditions Multiple Sclerosis Perimenopause Cerebral palsy Amyotrophic Lateral Sclerosis Parkinson's disease Premature ovarian failure Spinal cord injury Diabetic foo Autism Spinal muscular atrophy
Destination overview
The clinic is situated in capital of China, Beijing. The surroundings can be described as a beautiful and inviting environment, providing guests and visitors with a relaxing and peaceful setting. tivities, historical locations and relaxation destinations to enjoy.
 ReLife is dedicated to creating a healthier life, to bring wellness and to respect every single being!
ReLife improves the quality of healthcare!

Disclaimer: Stem Cell Therapy is still an experimental treatment. Any information related to stem cell therapy provided in this website is for educational purposes only. It is not intended to replace a consultation with a licensed physician nor be construed as medical advice or any emergency health need you may be experiencing.