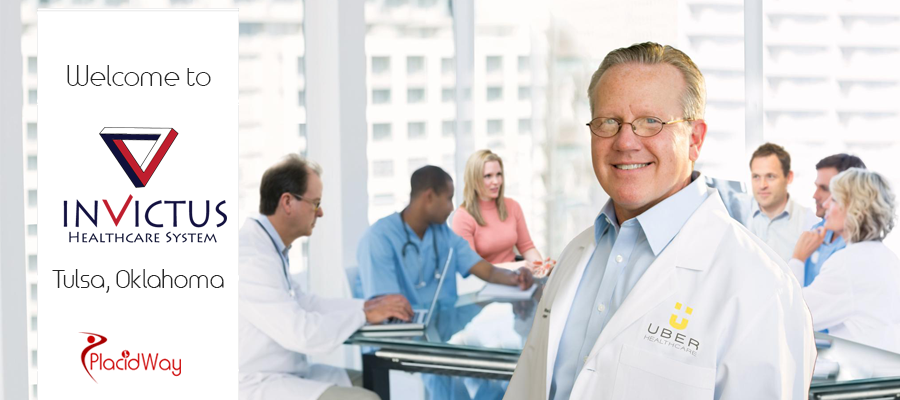 Invictus Healthcare System- Stem Cell Therapy in Tulsa, United States
Invictus Healthcare System has the best neurosurgeons and orthopedic specialists working with the world's most advanced stem cell technologies, committed to applying minimal invasive surgical procedures and non-invasive approaches.
Invictus Healthcare System is located in Tulsa, Oklahoma, United States and it's renowned stem cell therapy clinic which offers exception and timely healthcare options promoting fast recovery for each patient.
Why choose Invictus Healthcare System for your treatment?
Invictus Healthcare System is focusing on medical procedures with fast recovery time. Except for this, Invictus Healthcare System is offering unique stem cell therapy method, personalized treatment plan, highly trained and experienced multi-lingual medical staff. The center also offers safe environment and experience of the best doctor in stem cell area.
Type of stem cells used
At Invictus Healthcare System, they use a type of adult stem cells that have the ability to self-renew and differentiate.
The patient has the option of using donor stem cells or stem cells from the patient's own bone marrow.
Stem cells are used to help your body regenerate new and healthy tissue in areas of pain and damage.
Disorders of the nervous system Chronic degenerative conditions
Stem Cell Therapy is applied for:
Brain and Spine conditions
Foot and ankle injuries
Hand, wrist and elbow injuries
Disorders of the nervous system
Chronic pain
Chronic degenerative conditions
Destination overview
Healthcare in the United States has always been synonymous with quality. Many medical tourists choose the US for medical procedures that are not available in their countries. Over the past years, the US scientists have made tremendous progress in the research of Stem Cell Therapy and the ability of stem cells to reduce or even eliminate the symptoms of certain medical conditions.
If you want to find out more about the treatments and procedures offered by Invictus Healthcare System, or if you wish to get a FREE quote, please contact us!

Disclaimer: Stem Cell Therapy is still an experimental treatment. Any information related to stem cell therapy provided in this website is for educational purposes only. It is not intended to replace a consultation